Introduction
It just turned ten, but Xiaomi already feels like a grownup, and that's especially because of the Mi 10 Pro, which looks like it's the company's first true flagship. Sure, it's dabbled in 'flagship killers' a lot in the past, with good results, but the Mi 10 Pro seems like it's the first phone by Xiaomi that wasn't necessarily built to accommodate a specific price point.
So what happens when you give Xiaomi designers and engineers free rein to come up with the best device they can think of in 2020? That's what we were trying to find out, so we used the Mi 10 Pro for an extended period of time to figure out how good the first no holds barred Xiaomi flagship actually is in day to day use, when you live with it in real life, outside of the confines of lab testing and the likes.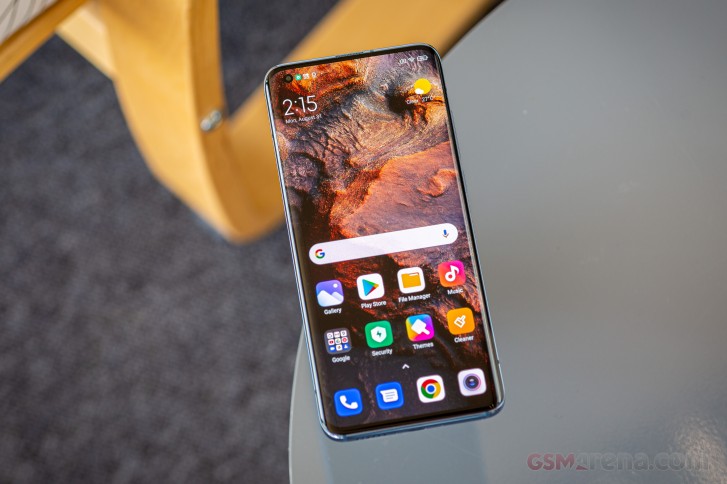 Speaking of likes, spoiler alert - we have a lot of those. But as by now, you're probably used to reading, no one smartphone can be perfect for everyone, and that's true for the Mi 10 Pro as well. So join us over the next few pages where we'll tell you what is great about it and what our letdowns were, and let's progress towards the conclusion together.
Even though it doesn't use Xiaomi's tried and tested formula for making phones that undercut the competition, the Mi 10 Pro is unique. Recently, the Mi 10 Ultra has joined it in the company's roster to take things to even higher extremes, and yet that phone sadly isn't going to be officially sold outside of China.
So, for now at least, in the rest of the world, the Mi 10 Pro is both the highest-end device ever made by Xiaomi and the highest-end one you can buy through official channels. That sets us up expectations high, so let's see how it's fared in our time with it.
Design, handling
The back of the Mi 10 Ultra was influenced a lot by the Mi Note 10, the company's first smartphone to feature a 108 MP main camera sensor. The camera island arrangement is pretty much identical, but the rear's finish does differ.
It's a matte-like texture on our "Solstice Grey" review unit, which in all fairness looks blueish most of the time, despite what the name would have you believe. It's a very subdued hue, though, and, dare we say it - much more professional-looking than a lot of the 'rainbow back' smartphones out there that play a lot with angles of light hitting.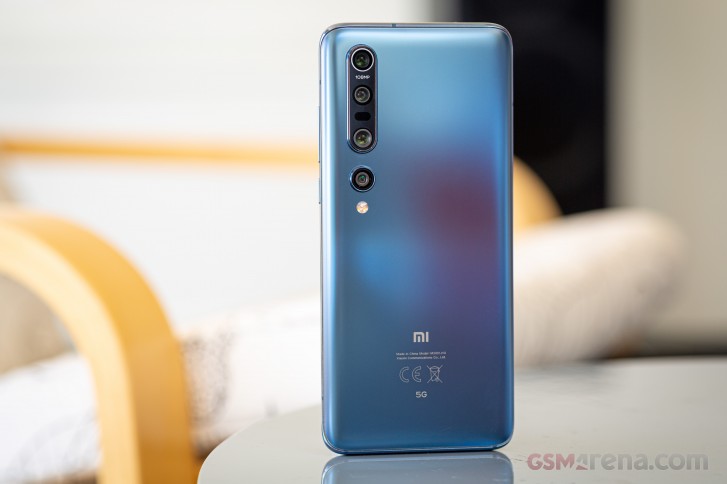 Being matte-ish means you can barely ever see any fingerprints on it, and so far with other phones this has meant that they were somehow even more slippery than if they had employed a glossy finish. However, we feel like Xiaomi has been able to strike a great balance here - no visible fingerprints, but also - this phone feels less slippery than most, even if its back is still glass.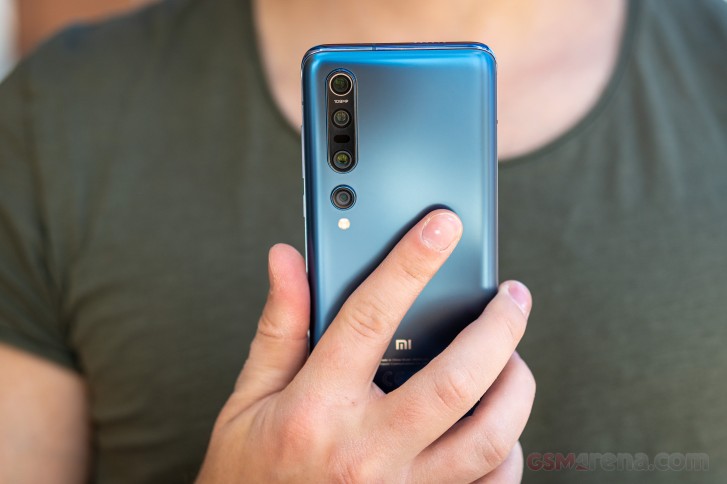 That greatly aids in handling. In this reviewer's subjective opinion, the Mi 10 Pro is one of the easiest to handle glass flagships in recent memory - the constant anxiety of perhaps dropping it when operating without a case was subdued by a lot. Of course, since glass is glass and glass breaks, you may want to slap a case on it just in... case (apologies for the easy pun).
The two separate camera bumps are weird, though, and not a design we see very often. Overall while we feel like this is far from the ugliest camera island around, it's also definitely far from being the prettiest. It's just not a design that stands out, either way.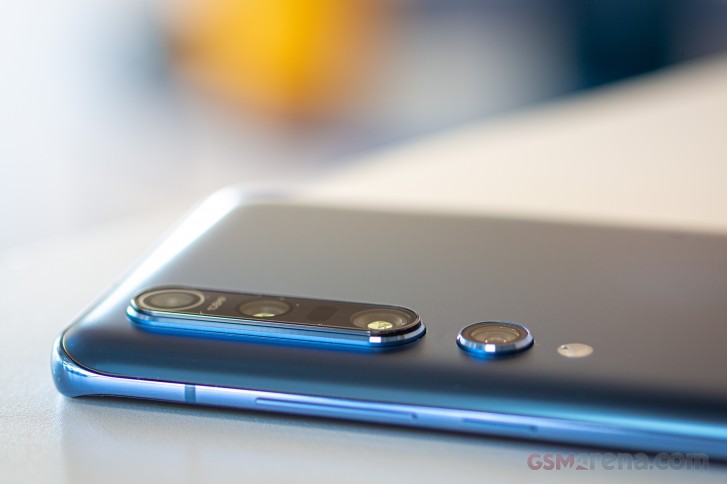 That said, when using the phone on a day to day basis (and we say this being right-handed, things may be different if you're a leftie), it's almost impossible not to touch the lowermost camera's glass and still have something that feels like a decent grip. That's the ultrawide snapper, by the way, and if you use it a lot, you may have to get used to cleaning it before you take a photo, just because your fingers might have deposited some grease onto it.
This could be less of an issue if you have even a thin case on, but we haven't tried that, to be honest, because, as we mentioned above, the feel in the hand was secure even without one. Speaking of the camera humps, they will make the phone rock on a table if you're using it while it's laying down, but less so than others just because of how the last sensor is so close to the middle of the device's back.
Both the front and rear glass curve into the aluminum frame, and they do it symmetrically, which is a rare sight to behold in this day and age. The frame itself is tiny but has a consistent size, it doesn't expand to accommodate the buttons like we've seen in other models this year. The buttons themselves are great, nothing to report here.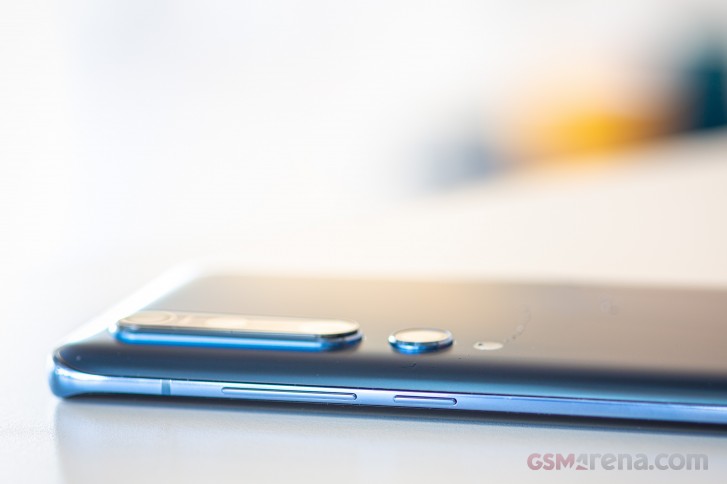 While it is undoubtedly a big phone, we found that handling the Mi 10 Pro in day to day activities was a breeze, but the usual caveat applies here - we have big hands. If you don't, this may not apply to your experience, of course.
Overall, the design of the phone is quite conservative for this day and age, but that comes with a sort of understated elegance that's hard to convey through pictures. This is one phone that doesn't scream "notice me!" through its design, which might make it seem bland at first. Then again, most of the 'screamers' seem like they have something to compensate for - otherwise, why be so loud, right? We would have appreciated some more interesting color choices, though, as both the "grey" one we have here as well as the white one just seem... safe, and nothing else.
Display
The screen is curved, and as we mentioned in the Design section, its curve is symmetrical to that of the rear glass. Now a lot of people have issues with curved screens and their associated accidental touch issues, and it looks like Xiaomi is aware of those concerns, because in the Mi 10 Pro you can actually set how far the touch layer will respond in the edge.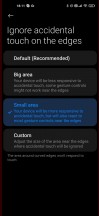 Edge detection settings
So if you find that the default setting gives you a lot of accidental touches, you can tweak this to something that fits your hands and use better. This is the first time we've seen something like this on a smartphone, and we're big fans of the idea. It definitely seems like a better solution than Samsung's decision just to curve its flagships' screens less. But this is subjective, inevitably, as this particular reviewer appreciates curved screens and the more bezel-less look they enable on the sides.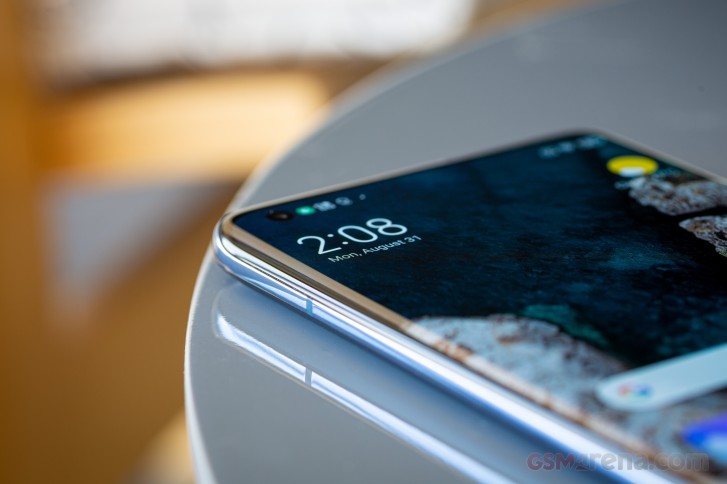 Speaking of bezels, for a flagship device, the Mi 10 Pro's chin is quite pronounced, and not symmetrical to any of the other three sides. You get used to this, of course, but it is odd to see that chin at first - it's as big as most upper mid-rangers have them nowadays and noticeably bigger than other flagships'. Then again, we're talking one millimeter or two here, so it's no big deal, it was just surprising to see.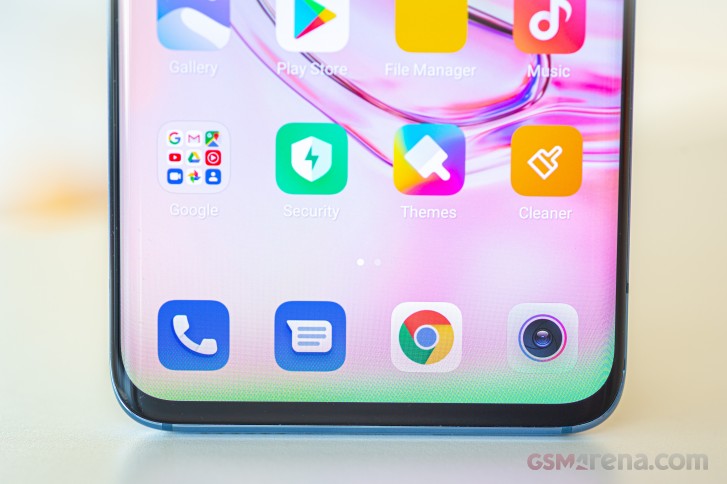 The hole-punch is in what we'd call the most unobtrusive place it can be, to the left. Don't get us wrong, we like the look of a centered hole-punch better, but the left positioning makes much more sense when you're watching videos in landscape mode. That's because then the hole-punch is in the bottom left of the content, and there's usually nothing happening there to get your attention to the literal hole in your screen.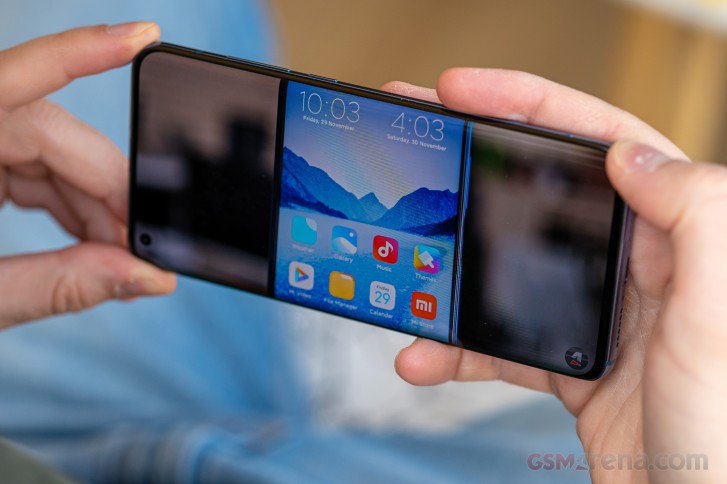 The centered punch-hole, on the other hand, that one you can never just ignore when you're watching videos. As for day to day use in portrait orientation, the centered position is better because it acts as a natural splitting point between the notification icons on the left and the other status bar icons on the right, but to be honest we adjusted to the indentation caused by the left-aligned hole-punch within a few hours. It's... fine. In-display cameras are about to become a thing, though, and we can't wait for their image quality to be good enough so we won't have to live with holes in displays for much longer.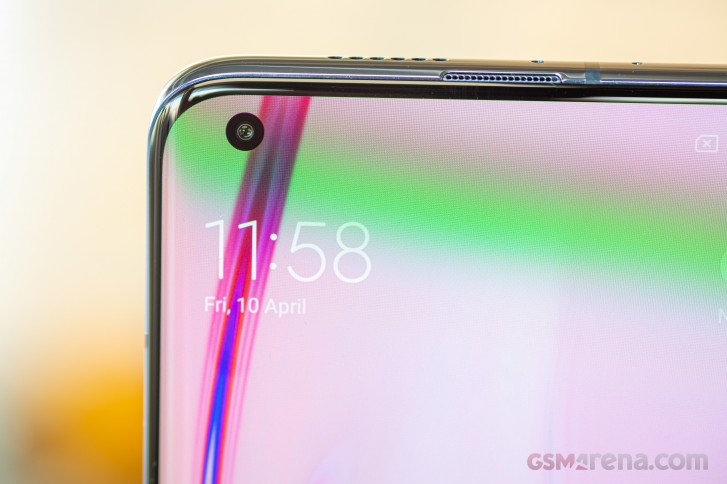 Speaking of the punch-hole, you can "hide" it in software, and you even get two options for how to go about this, depending on whether you want the status bar to be to the hole's right, or underneath it all together - although in the latter option you are losing screen real estate.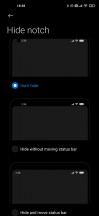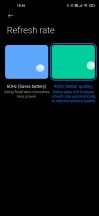 Notch hiding, refresh rate settings
While the screen isn't QHD+, we're going to reiterate that we can't see a difference between FHD+ and that higher resolution at these sizes unless we go pixel peeping or have a QHD+ device alongside an FHD+ one. In our subjective assessment, the 90 Hz refresh rate improves the day to day experience of using this phone much more than a higher resolution could have. Then again, we do wish both were present since this handset is anything but cheap.
Display features
Quality-wise, this is a great panel, with accurate color reproduction if you set it as such. We went with the Auto color scheme preset, because we're not sticklers for absolute accuracy, and we like how it adjusts the colors based on the current lighting around you. Apple's been doing something similar for a while, other Android makers too, and Xiaomi's take on this comes with subtle but definitely noticeable changes in colors depending on what light sources you have around. It ensures that the content on the screen 'pops' regardless of what's around you, and it undoubtedly improved the experience of using this phone for us, but if you want accuracy, you can get that too, at the expense of such adaptability.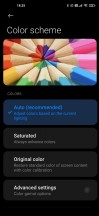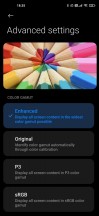 Color settings
Peak brightness in Auto mode is sufficient to make the screen viewable in any ambient light conditions - even on the sunniest of summer days. There's a toggle in Settings for Sunlight mode, which will trigger the high brightness mode of the screen even if you don't use Auto brightness, and that's a welcome addition although we're not ones to go manual on this.
And that's because Auto brightness itself is very good. We're spotting a trend this year. It seems like phone makers have finally started focusing on making their default Auto brightness curves much better than they used to be, at least for the top tier devices.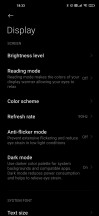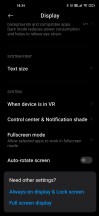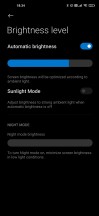 Display settings, brightness controls
The Mi 10 Pro takes the podium in third place for best Auto brightness we've ever used, only being surpassed, ever so slightly, by the Huawei P40 Pro and the Samsung Galaxy S20 Ultra. We honestly can't remember the last time we had to make a manual adjustment, and even when you make such an adjustment once - it's then remembered for that light level so it will be automatically applied from that point on. If you're sensitive to the flicker induced by the standard PWM method of lowering brightness, you can turn on DC dimming, which is called Anti-flicker mode. There may be some image quality degradation when you do this, so unless PWM makes you dizzy, leave it off.
The blue light filter (aka Reading mode in Xiaomi parlance) works very well and doesn't get as orange as others, which we call a good thing in our book. The Night mode in Display settings isn't a dark theme or anything like that. Instead, this lets you set how dark the screen will be if you manually take the brightness slider to the left in low ambient lighting conditions.
Speaking of the brightness slider, even in MIUI 12, you still can't tap on it to get it to a specific level, you have to swipe across it, and this has been one of our pet peeves/niggles with Xiaomi's skin for years now. It just makes manual adjustments a tad harder to accomplish, every single time.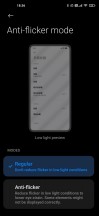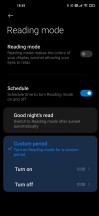 DC dimming, Reading mode
The Always on Display implementation in MIUI 12 (and MIUI 11 before it) is probably among the best ones out there. The amount of customization you can apply is just insane, and we were never really left wanting more. With the new Super Wallpapers, the Always-on display gets even more interesting, with (mostly) smooth transitions between it and the lock screen and the home screen, while zooming into different parts of Earth or Mars.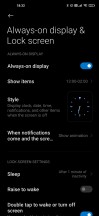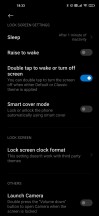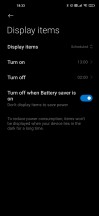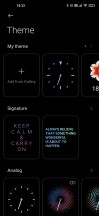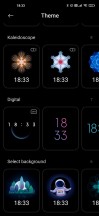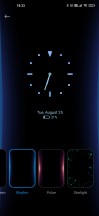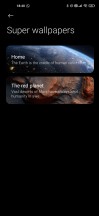 Always on display settings, Super Wallpapers
It's a cool party trick, this one, although the transitions between states do still need some work. Things are better in MIUI 12 than in MIUI 11, though, so it looks like Xiaomi is aware of this. Hopefully, subsequent updates will make the experience 100% smooth because right now, there are still stutters when going to the AOD or from it to the lock screen.
Fingerprint sensor, face unlock
The in-display fingerprint sensor is one of our disappointments with the Mi 10 Pro. It's not that it's bad, far from it, it's just that we've used faster ones this year. It's still an accurate optical scanner, that is, if you give it the time to do its thing. And the time it takes it to work seems close to how long Samsung's ultrasonic sensors need, and we were bashing those for not being on par, speed-wise, with the optical ones. We're not sure what happened here.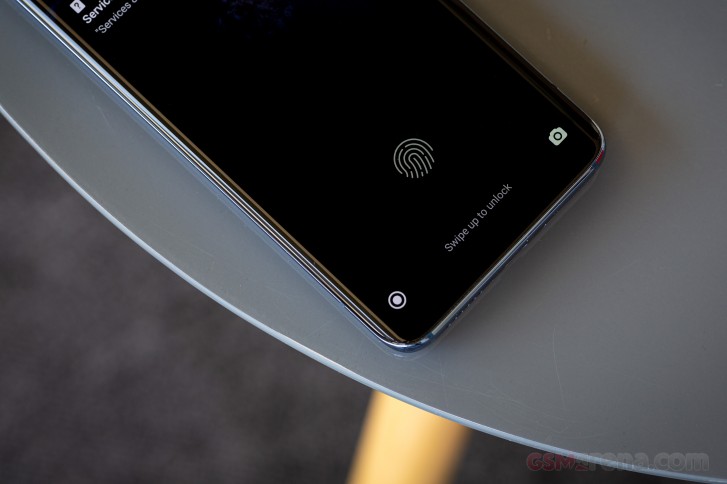 Maybe it's the fault of the animations, which are pervasive throughout MIUI 11 and 12. We have done what we could through Developer Settings, but it seems like those animation settings don't impact the speed of the unlock animation. Again, we're not sure what happened, but while this sensor is accurate, it loses the speed race with other optical ones on flagships from this year. And that's a shame, because we thought we had gotten to a place now where optical in-display sensors were so close to being as fast as capacitive ones that most people wouldn't be able to tell the difference unless they used both side by side.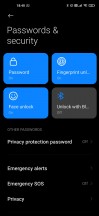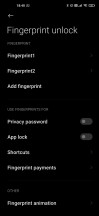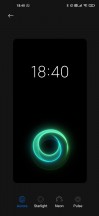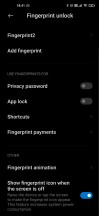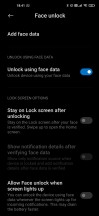 Biometrics settings
There is, of course, face unlock too, though it works with the camera, it's much less secure than a fingerprint or a PIN. It is insanely fast, however, easily among the fastest implementations we've seen, and despite the fact that there's no "require eyes open" setting anywhere, we tested, and it won't unlock if your eyes are closed.
Speakers, vibration motor
The speakers here deserve a mention because to our ears, they're easily the highest-quality set on any mainstream flagship smartphone right now. In our subjective experience, they don't seem to be the loudest, but that may just be down to the positioning of the 'top' one - it's not the earpiece doubling as a speaker, it's actually a separate speaker pointing up (or left, in landscape). That may make some sound 'escape' more easily hence why we feel some hybrid setups sound louder. Quality-wise, though, these are outstanding considering the amount of internal space they have to work with.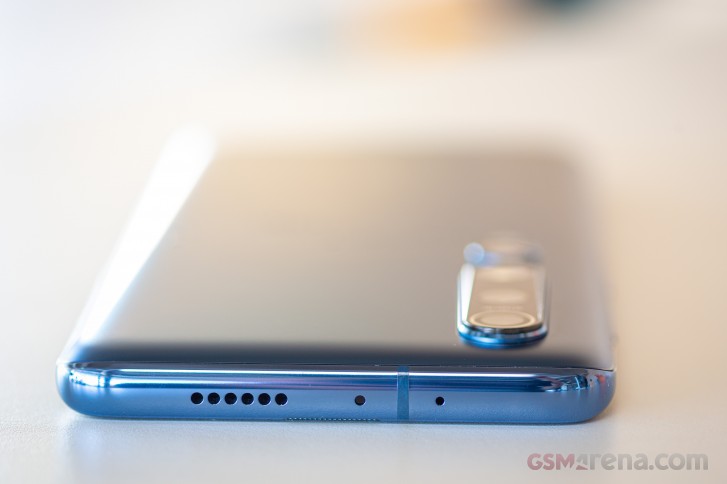 The Mi 10 Pro also has what is definitely among the best vibration motors in the Android world. Subjectively, to this reviewer, it feels like the best one out there on anything that isn't an iPhone. This may seem like a minor thing when you read it, perhaps, but trust us when we say it massively impacts how nice the phone feels to use day in day out.
The software smartly takes advantage of how good the motor is, and presents more quick gentle vibrations whenever you interact with UI elements than we've seen so far in any other skin. These add up to making the experience of using the Mi 10 Pro very pleasant indeed.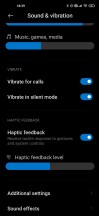 Haptic feedback level settings
And yes, since this is MIUI and MIUI loves giving you customization choices, there's a slider in Settings that controls how intense the haptic feedback for UI elements will be. It's a pretty generous scale, too, not just a few presets like "high", "medium", "low".
MIUI 12: New animations, design
While we were using it for this long-term review, our Mi 10 Ultra got the update to MIUI 12, after having launched with MIUI 11. Both of these are based on Android 10 on this model, but MIUI 12 introduces some interesting changes in both design language and the overall user experience.
We'll start with the latter. As hinted at on the previous page, in our subjective opinion, MIUI 12 has the best use of animations we've ever seen on a smartphone. It's also got the best use of gentle, nudge-like vibrations made possible by its amazing vibration motor. These short and sweet vibrations occur all over the UI, when you interact with various elements, and serve you some gentle tactile feedback alongside what you see on the screen. This makes for a great improvement in usability, as it just makes the entire experience of using the phone more... physical, for lack of a better word. More tactile, if you will.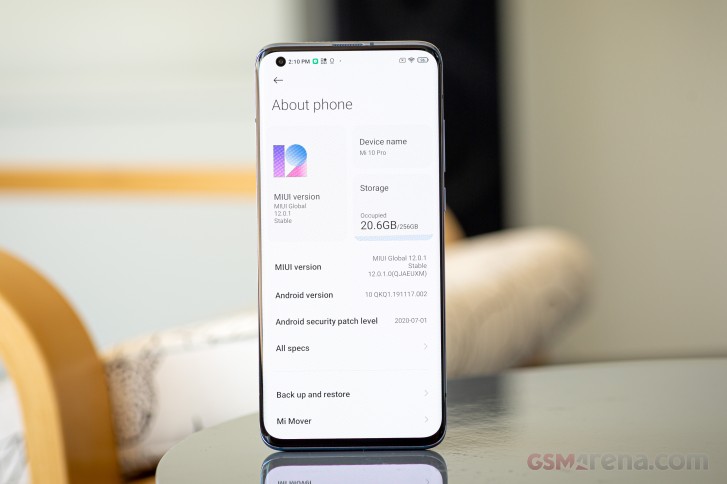 There is still room for improvement, but so far, MIUI 12 has taken this idea the furthest, and we're interested to see how this will be enhanced in future iterations. We're not sure if these nudges are there on other phones running the new skin version, and if they are, we're not sure how well they may be perceived when delivered by the sort of inferior vibration motor that Xiaomi has been using on all of its non-flagship phones in the past. But on the Mi 10 Pro, this is a very good enhancement of the overall experience, even though it is subtle.
The new animations seem very well thought through, and very carefully and deliberately designed to add to the UX, not just make you wait around pointlessly. As a design philosophy, we can definitely get behind this. The animations aren't necessarily longer or shorter than 'stock' Android or any other skin, they're just... better. And they make it feel like every action magically 'flows' into the next, with no weird hiccups or jumps. You can also set notification animations, so the screen lights up with a few effects, primarily focused on the edges. We've seen other manufacturers do this, and it's there in MIUI 12 as well.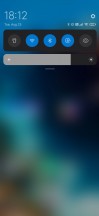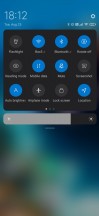 Notifications area and Quick Settings
Design-wise, MIUI 12 doesn't stray too far from MIUI 11, but it does feature some new graphics and an overall cleaner aesthetic. Everything looks cleaner, and the new design overall feels like a breath of fresh air - both compared to MIUI 11 and most competing Android skins out there today. The new graphics are cool too, if perhaps a bit too playful for some - we're thinking of the About phone page, the battery capacity graphic, and the one showing your storage.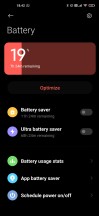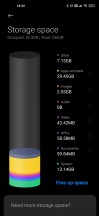 Fresh new design
Regardless of how you feel about those specifically, we like that Xiaomi isn't afraid to experiment here, and didn't shy away from being a bit bold with the changes introduced. Although this will instantly be recognizable as MIUI, it comes with a ton of very small changes that add up to a significantly improved user experience compared to its predecessor, and, dare we say it - most other Android iterations out there, including Google's. If you're not a fan of the look of the default theme, you'll be happy to know that the theme store is now finally available in the European region again, so you can pick and choose from what seems to be thousands of designs.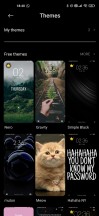 Themes
If you were a fan of having options and choices everywhere, regarding pretty much everything, don't worry - most of those have been retained. You can still customize things to your heart's content, but everything works very well out of the box, so if you aren't one who's inclined to do some endless tinkering, you won't be forced into weird submenus of submenus. You can pretty much use MIUI 12 as it comes with the default settings with no pains, but if you want to explore all it can do, there's a world of Settings just waiting for you to go through.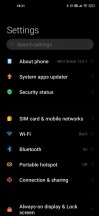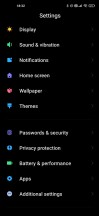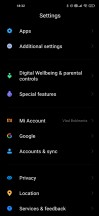 Settings
Interestingly, MIUI 12 also comes with two 'firsts' for us in a long-term review. One of those is the fact that we didn't have to do any deep-dives into Settings to get our wearable's companion app to behave the way it should. In the past, this has always been a necessity, but in our European build of MIUI 12, that wasn't warranted anymore. Things 'just work', without any weird and needless shutdowns of background processes - or at least, not the essential ones. We also didn't have any issues whatsoever with notification delivery for any of our 200+ apps, but that's been true of MIUI 11 as well.
App drawer
Additionally, MIUI 12 is the first iteration of the skin in which the built-in launcher comes with an app drawer. In the past, when reviewing a Xiaomi device, we resorted to installing the company's own Poco Launcher to get around this issue, because no matter how hard we want to try and use the default launcher in such a scenario, with 200+ apps installed, that's just untenable without an app drawer. Of course, there are countless other alternative launchers in the Play Store, we went with the Poco Launcher just because it's also made by Xiaomi, and somehow that felt like the right move on a Xiaomi handset.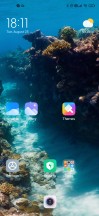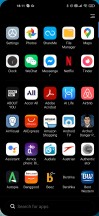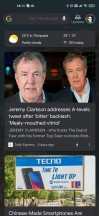 New launcher with app drawer and Google Discover feed
If you have, in the past, been irked by the lack of the app drawer, it's finally there. And that's just about all we can say about it. It works as it should, showing all your apps in a list. Customization options exist, and some are in fact reminiscent of the Poco Launcher's, like the automatic app categorization. The new launcher also has the option to see the Google Discover feed to the left of your leftmost home screen, which in our view is a welcome addition and much more useful than the Mi Vault that used to live there. You may disagree, and the bad news is that there doesn't seem to be a way to bring the Vault back.
New Control Center, Privacy section, floating windows
One of the new things that MIUI 12 brings is having the Quick Settings separate from the notification pull-down, which is very iOS-y, and something a lot of Chinese Android skins used to do way back when but have since abandoned. It's strange to see this come back, but it is just an option and you're not forced to use it. If you do choose to enable it, you'll get notifications if you swipe down from the left, and the 'Control Center' thing if you swipe down from the right. We're not fans of it, so we left it off, but it's there if it floats your particular boat.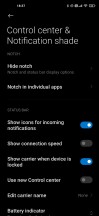 Control Center is opt-in
Another premiere in MIUI 12 is the revamped Privacy section in Settings, which acts as a neatly organized repository of everything that can affect your privacy - all in one place. So it's very easy to switch things up and just see at a glance what the state of your privacy is, which apps are using which permissions, that kind of thing. It doesn't necessarily give you new information that wasn't available hidden deep inside Settings menus before, but that's the point - these details are now much more easily accessible. And in a world that seems more and more concerned with privacy on devices, it's a welcome change.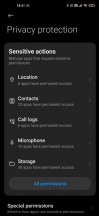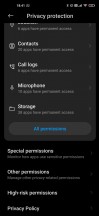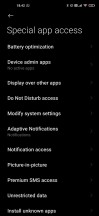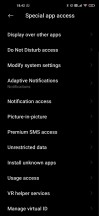 New Privacy protection section
Floating windows are another heavily promoted new feature in MIUI 12, and these are probably most helpful for messaging apps. When you get a banner notification from such an app, you can 'pull it down' with your finger to open that conversation in a floating and movable window that appears above whatever else you were doing. Aside from moving, you can minimize or close these as needed. They're great for just typing a quick reply if you need to see the conversation window in full. Otherwise, you could just quick reply from the notification itself.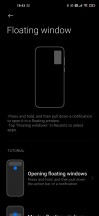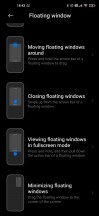 Floating windows explained
That said, we're still not sold on the concept of freeform windows on screens so small, not to mention the added constraint of having the keyboard show too.
Dark mode, gestures, Recents menu
MIUI 12 obviously also has a dark theme, and it's among the best out there. With this iteration of its skin, Xiaomi has also finally fixed the annoyance of having some random bits of settings not darkened - it's all dark now when you are using the dark mode. This is schedulable as you'd expect, and design-wise it's just as dark as it should be - no weird grays that are too light, nothing like that.
The dark theme can also be forced onto apps that don't yet have one of their own, and we tried this with the main Facebook app with excellent results. You might run into issues with this, creating weird colors in some apps, but thankfully this feature is entirely under your control. You can use it for one specific app as we did, all of them, or none. The dark mode also supports darkening of your wallpaper when it's on, although we're not fans of this approach, so we were happy to see that this too can be turned off.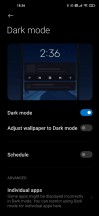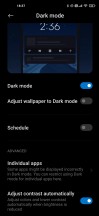 Dark mode
The gesture navigation implementation is still one of the best out there, with back swipes done right - if you want to trigger an app's hamburger navigation drawer, swipe from the side in the top part of the screen. Otherwise, swipes from the sides trigger a Back action. By default, you get the navigation 'pill' at the bottom as Google intended, but thankfully you can turn off this needless bit of UI clutter in Settings. Unfortunately, it looks like swiping from the side and holding doesn't work anymore to get you back to the previous app quickly. This was very useful in previous MIUI iterations, and we're not sure why it's gone.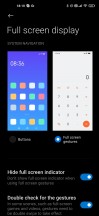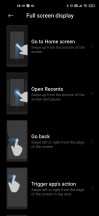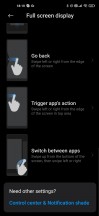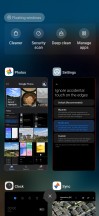 Gesture navigation settings, Recents menu
The Recents menu still sees Xiaomi do its own thing and go its own way when the entire mobile world has practically settled on having this as a horizontally scrolling list of apps. In MIUI 12, like in MIUI 11, it's a vertical list with two apps per row. Because this has been in MIUI for so long, we've gotten used to it, but still don't get why Xiaomi insists on going against the wind here. The one upside to this implementation is that you get to see a couple more app screens at a time, and thus if you want to switch to a previously used app that is further down the list, that will be ever so slightly quicker.
Ads, duplicate apps
We want to note that we're using the European build of MIUI 12, and probably because of that, we've never seen any pesky intrusive ads. Not in this build, not in any other builds on previous Xiaomi handsets we've had for long-term reviews. Sure, we see ads in some of the built-in apps, but because we find most of those redundant anyway, we choose to stick with alternatives (primarily from Google), hence we are almost never exposed to MIUI ads. That, however, may not be the case for you, depending on your region. Having annoying ads throughout the UI will make the user experience much worse, but there's not much we can do about that from here - we can't write about what that would be like, because it's simply not our experience. We will say that Xiaomi has promised, in the past, to make ads more easily removable, but we can't attest to whether that promise has been kept or not.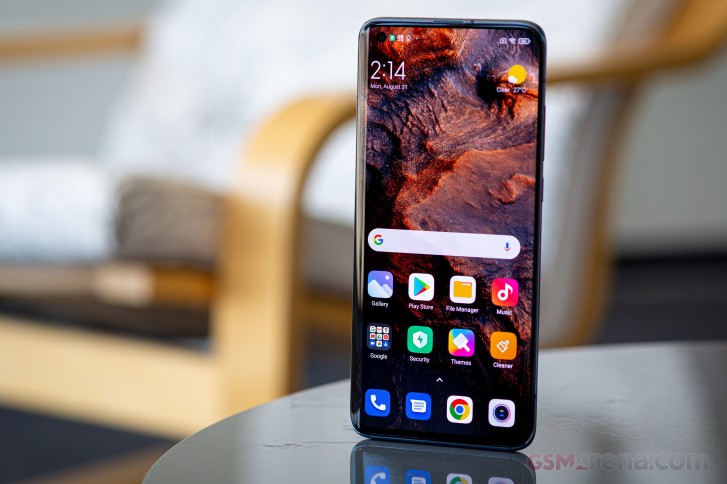 There are, as always in MIUI, a ton of built-in apps, and that's before you start counting the Google pre-installs. Speaking of those, the Phone app is Google's (in our region, things may differ elsewhere), which is pretty nice to see. The Messages app too. That's a nice start, Xiaomi, now maybe you can continue with trimming some of your duplicates. As a side note, a funny point is that technically Xiaomi's Phone and Messages apps weren't duplicates, because Google doesn't' mandate the installation of its Phone and Messages apps, so the search giant's simply weren't present in previous versions.
We have, many times in the past, waxed poetic about our distaste for duplicate apps, so we'll keep it short this time - maybe some of Xiaomi's own apps will work better for some people. Still, for the vast majority, they're probably better served by apps that work across Android devices, that you can easily install from the Play Store on your next phone too, even if that happens to be from another brand. This is our philosophy, and because we test so many phones, we're pretty much forced only to use phone-brand-agnostic apps that can go anywhere with us.
Updates
Our Mi 10 Pro review unit got the update to MIUI 12 while we were using it for this long-term review, and that's about it. The phone obviously ran Android 10 from day one, and the new MIUI iteration is based on the same underlying Android version.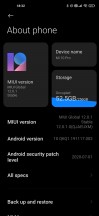 Current software on our unit
The Mi 10 Pro will surely receive an update to Android 11 at some point, but it may be later rather than sooner, going by Xiaomi's history in this regard. Still, something needs pointing out here: unlike what happens with most other Android skins out there, new features generally arrive on Xiaomi phones with every new MIUI iteration, so the Android version update isn't that important, in terms of user-facing new stuff, compared to how things are for devices by other makers. Of course, the under-the-hood improvements are still there though.
When it comes to security updates, we feel like Xiaomi could be doing a much better job keeping its phones up to date. Those kinds of updates arrive from time to time, but it's been a while since we've seen any Xiaomi device rocking the absolute latest security patch level. So the gist of it is this: you will receive such updates, but not necessarily on a monthly cadence, and don't expect what you get to be the latest security patch level. If that's okay with you, then you'll be fine with the Mi 10 Pro.
Performance, smoothness
The Mi 10 Pro performs like a champ. We know we say this about almost every flagship smartphone we long-term review, but trust us - that's a good thing. You're paying top dollar for these devices, so this is what you want to hear. And yes, you've read all of this before: the Mi 10 Pro is insanely fast no matter what you throw at it. It doesn't get uncomfortably warm either, not unless you're fast charging it (more on that in the Battery section).
As far as smoothness goes, this is the smoothest phone we've ever had for a long-term review, with one very specific caveat. And that has to do with the Super Wallpapers and the stutters you see from time to time when switching states, if you're using one of those. None of the stutters appear otherwise, though, if you have any other wallpaper/always-on-display combo.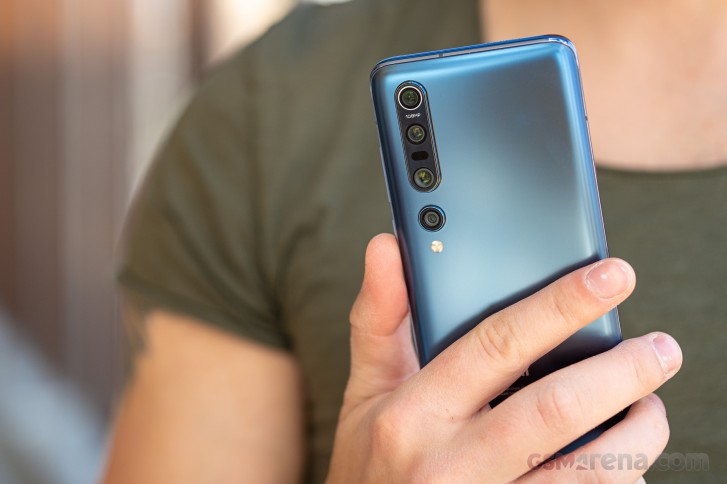 Undoubtedly, that feeling of smoothness is aided by the screen with its 90 Hz refresh rate, which is great to see, as Xiaomi has been one of the slowest to adopt this new trendy spec. And while 120 Hz would have improved things even more, we always feel that the perceived smoothness delta between 60 Hz and 90 Hz is much more pronounced than what you get when going from 90 Hz to 120 Hz. You may disagree, but please do that on grounds of your actual experience - not just going off of a spec sheet. People are different, and the entire point of a long-term review is to give you some subjective 'feels' to go with our objective, lab test filled normal review.
Battery life
Battery life on the Mi 10 Pro has been nothing short of amazing, especially considering that we're connected to a 5G network 99% of the time. It easily beat the Samsung Galaxy S20 Ultra while having a smaller battery, which probably says something about chipset efficiencies more than anything else (since we had the Exynos Samsung). Then again, it might also be down to not jumping to 120 Hz with the screen, we don't know.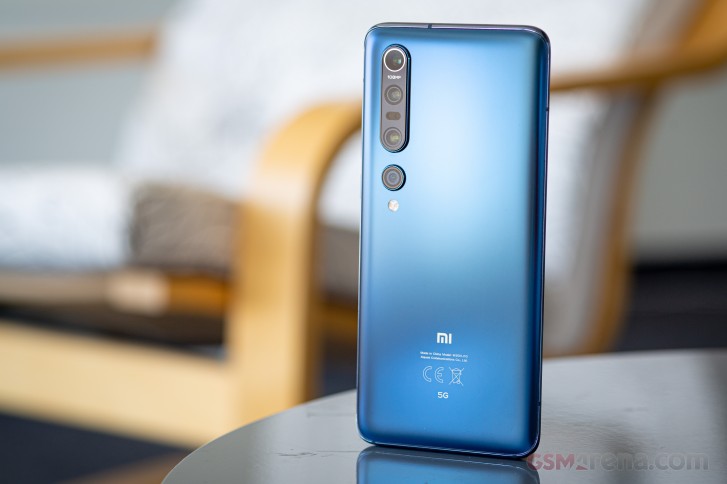 Whatever it is, we easily made it through any of our days without having to top-up before bedtime. Sometimes, with less use, we got more than a day out of the Mi 10 Pro's 4,500 mAh cell, and that's impressive. As a reminder, our use case involves around 12-17 hours off the charger, connected primarily to Wi-Fi, with an hour or two of mobile data on 5G, an hour or two of phone calls (usually on Bluetooth), half an hour to an hour of GPS navigation through Waze or Google Maps, and an hour or two of listening to music through Bluetooth. Throw in half an hour of watching YouTube videos, too - we couldn't help ourselves, given how good the phone's speakers are.
In this scenario, we were always able to theoretically reach at least 7 hours of screen on time, which is a very good result in our book. Some days, though, we feel like we could have gone much further, had our need for sleep not interrupted our use - see the screenshots below. We could even reach 7 hours of screen on time over about a day and a half, with no nighttime charging in between.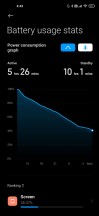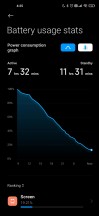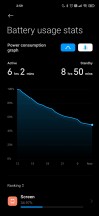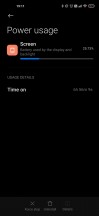 Screen on times (over two days in the last screenshot)
Charging is fast with the included brick, with around 45-50 minutes needed to go from zero to 100%. That said, the phone gets incredibly hot while it's charging, to the point where it feels like it might want to burn you when you touch it. That's not okay, and other companies have somehow managed to charge their batteries up even faster without the handsets getting this uncomfortably warm to the touch when taken off the charger. We're wondering how much worse the Mi 10 Ultra might be, given its insane 120W charger - for reference, the Mi 10 Pro charges at up to 50W.
The same hotness is achieved when using Xiaomi's 30W wireless charger, to take full advantage of the Mi 10 Pro's 30W wireless charging capabilities. Again, it gets incredibly hot, although not quite as much as when wired charging. If you're going to only charge during the night, like we ended up doing (because of the amazing battery life), then we recommend using a different charger with less wattage, since it doesn't really matter how fast your phone charges up when you're sleeping. And that may also aid with the longevity of its battery, so it's a win-win. Of course, the fast charging is great if you need a quick top-up during the day, and we're glad it's an option, we just wish it wasn't so literally hot.
Camera app
Like everything else, the camera app has received a revamp in MIUI 12, to bring it in line with the new visuals. It's also more customizable now than it was before, but it does lose easy access to shooting with 5x magnification, which we hope is just an oversight and will return soon with a new update. Otherwise, we're betting that most people won't ever get to use the 8 MP telephoto camera, which has 3.7x optical zoom and produces the 5x hybrid zoom shots. It's really weird to see this go away, so we're hoping it's just a glitch.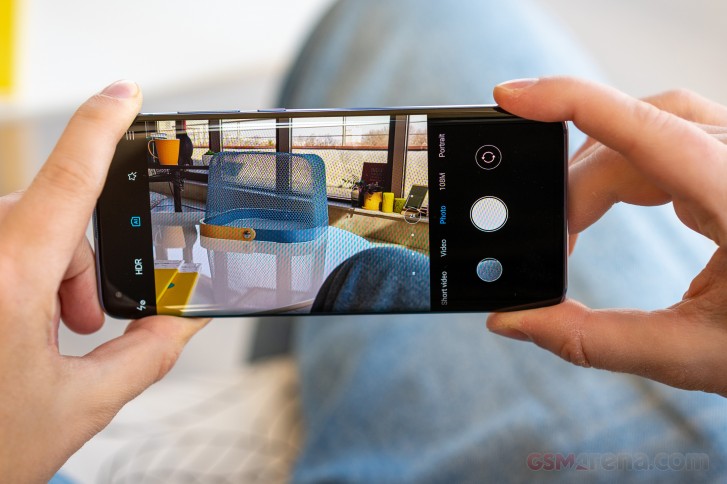 You can still get to it, but you have to either pinch to zoom on the viewfinder or scroll on the magnification selector to have more options revealed. The defaults now are 0.6x (ultrawide), 1x, and 2x. That's it.
The camera app behaves like pretty much any other camera app out there at this point in time. Still, it does let you customize the modes you see, their positions, and even the color accent throughout the UI and whether you want the 'More' menu to appear as a text after you scroll past the last mode, or if you'd rather swipe up from below the viewfinder (in portrait mode) to access it. Some other manufacturers go with one or the other, Xiaomi lets you pick whatever you like. The former option is the default, by the way.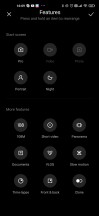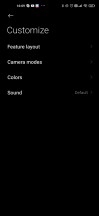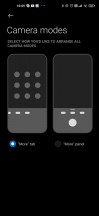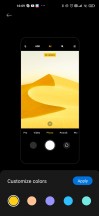 Camera app customization
In all our time with the Mi 10 Pro, the camera app has never once crashed or hanged, and the 'double-tap the power button' shortcut to access it, once enabled in Settings, has always been incredibly reliable. So the experience of shooting with this phone has been great. Now let's move on to camera samples to see if the results match up to that.
Camera samples
Use the main 108 MP snapper in its Auto mode, where it uses pixel binning to make one bigger pixel out of four, and you'll get amazing results in broad daylight, with ample detail levels, very high dynamic range, almost no noise whatsoever, and good looking colors. We should note we left everything on Auto as usual in a long-term review, including Auto HDR. Still, we chose not to employ the AI Camera toggle because of its propensity to ridiculously oversaturate colors. Then again, if that's something you want in your life, it's there, and just one tap away.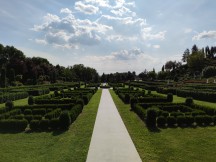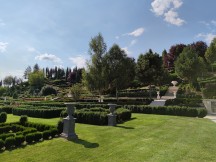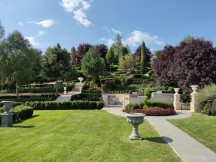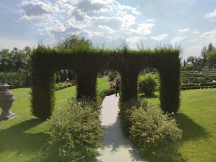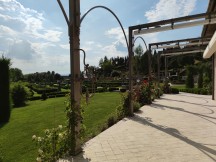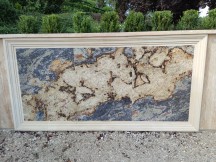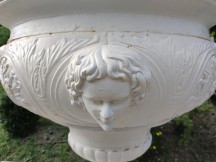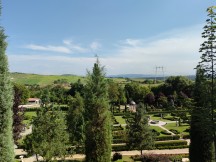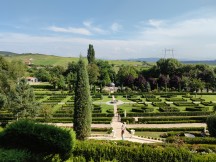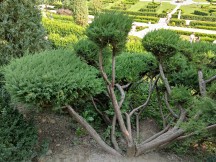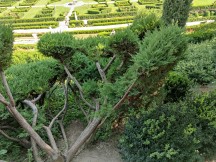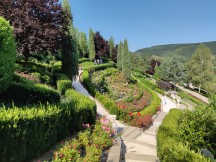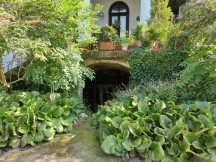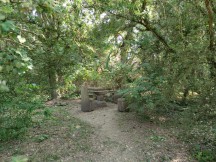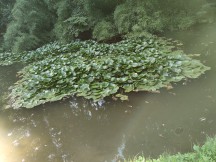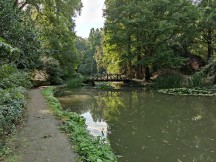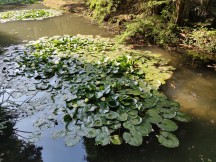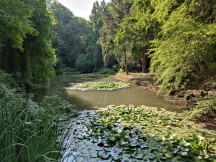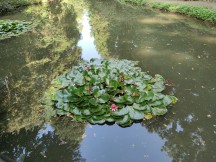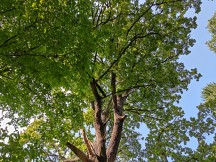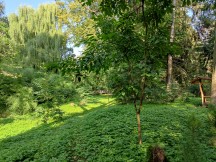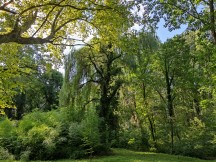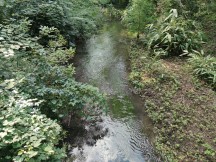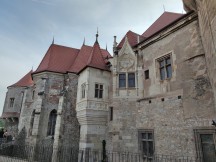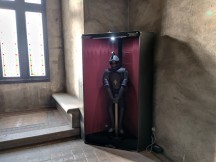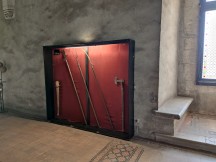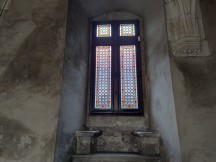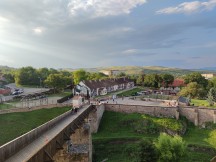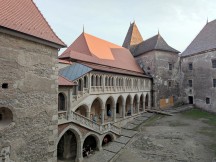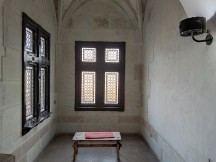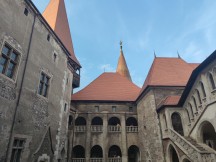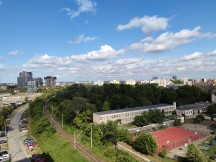 Daytime samples from the main camera
While the Mi 10 Pro doesn't have the Samsung Galaxy S20 Ultra's focusing issues, the sensor being as large means that the focus plane is still quite small, and so sometimes when you shoot objects from a close distance, you will find that part of the thing is in focus while its edges may not be. It's just a limitation of the physics of the sensor, there's nothing to do about it sadly. This makes for some nice 'natural bokeh' shots without needing to employ Portrait mode but could get annoying if you shoot objects at close range a lot.
The Macro mode uses the ultrawide camera, which would be fine if that shooter had autofocus, but it doesn't, so you'll end up with defocused shots more often than not. This is why we didn't test the Macro mode, it's just pointless. If you want to go in close, it's better to use the main sensor.
When used for its primary purpose, the ultrawide cam produces nicely detailed shots (though the levels aren't up to par with the main sensor), with decent dynamic range, good contrast, and good colors. Still, there is some unescapable softness around the edges. It's good to have an ultrawide option on a phone, but this one is not the best we've seen, and the lack of autofocus is a sad omission.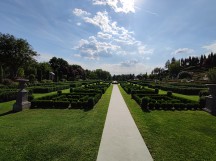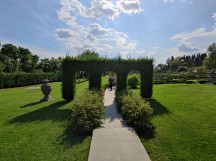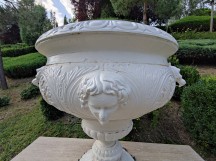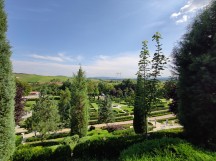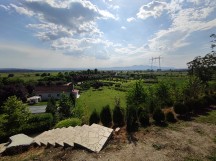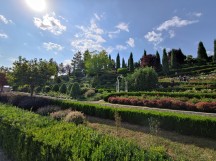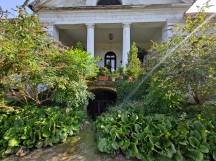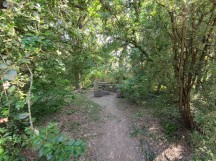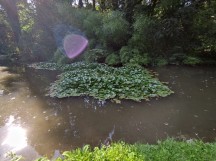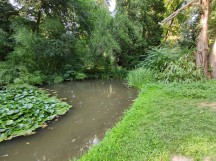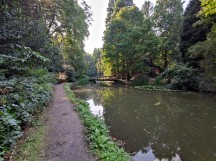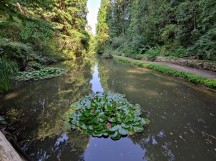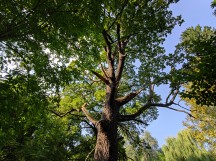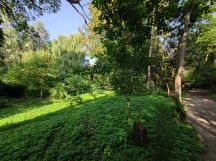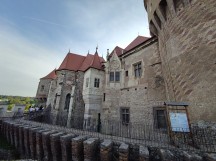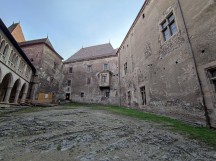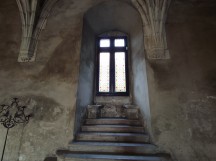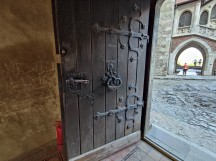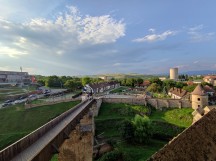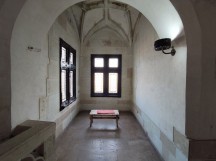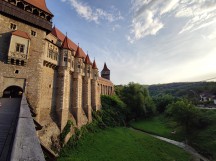 Daytime samples from the ultrawide
Shooting at 2x zoom during the day results in outstanding images, easily on par with what the main camera produces. You get great detail levels and sharpness, good colors that are also identical to what you have from the main shooter, and high dynamic range. What sets this one back is slight noise creeping in sometimes.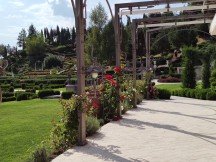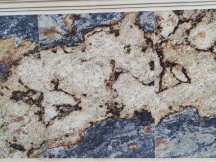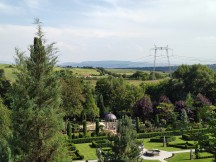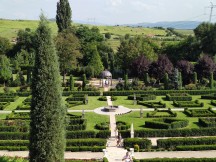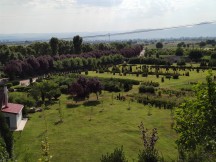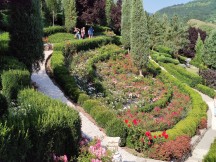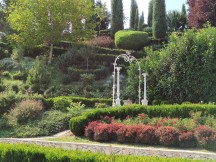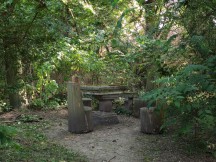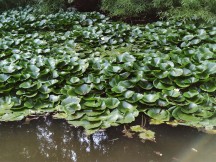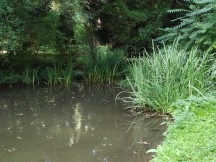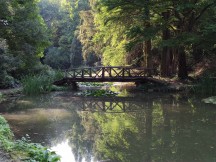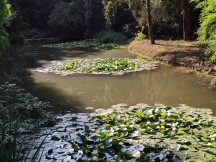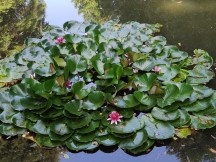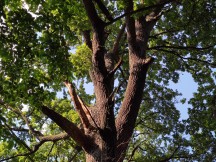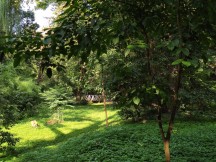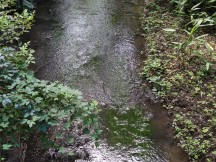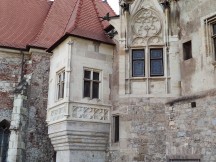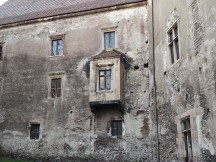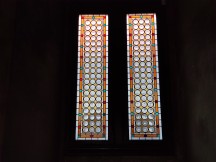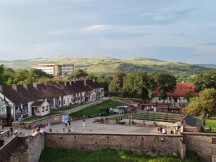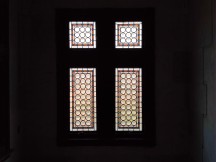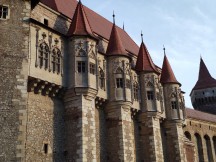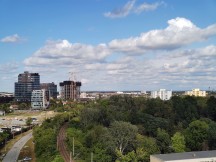 Daytime 2x zoom samples
If you go to 5x, detail levels start to be less impressive, but you still get good contrast, accurate colors, and low noise.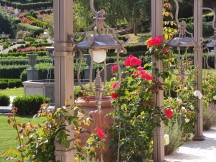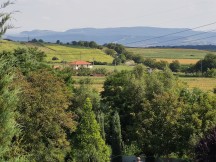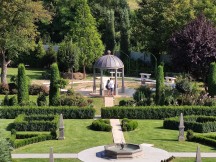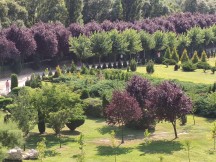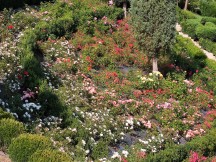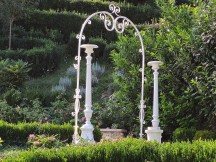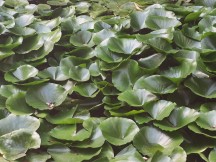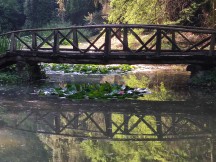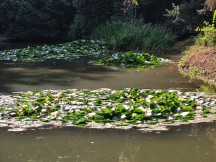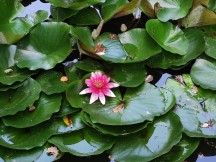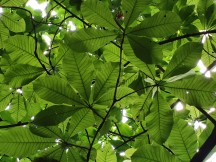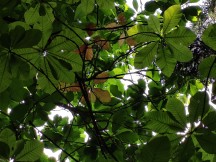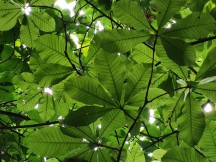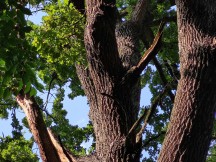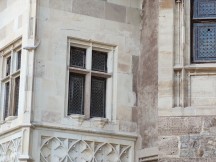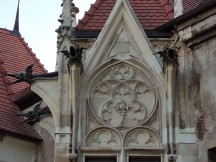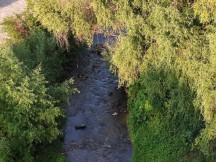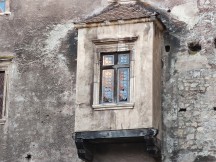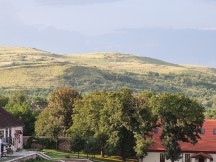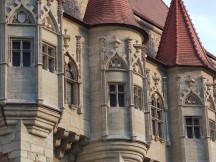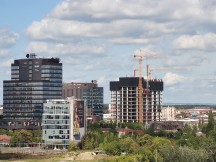 Daytime 5x zoom samples
When the lights go down, the main sensor doesn't seem to mind at all. It shoots detailed and bright photos with balanced exposure and good colors that are still saturated enough while not going overboard. However, sharpness in these shots isn't exactly on par with competing flagships out there - then again, those are even more expensive than the Mi 10 Pro, for what it's worth.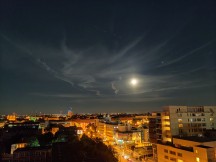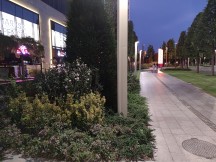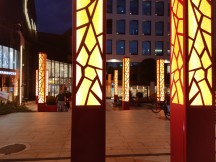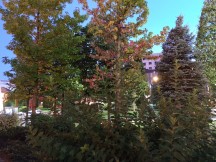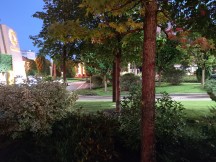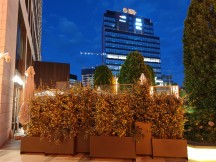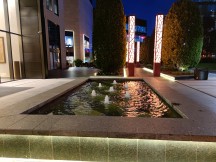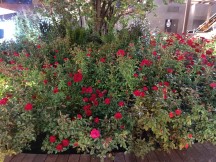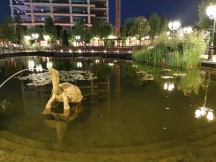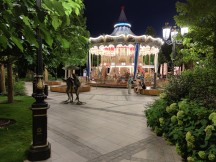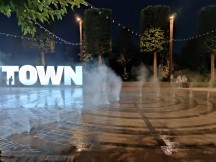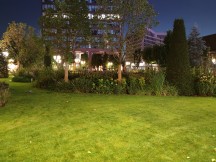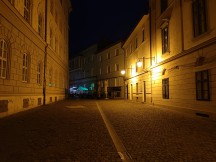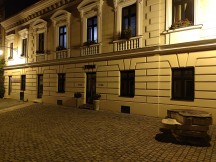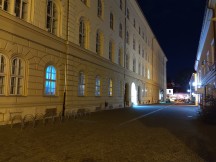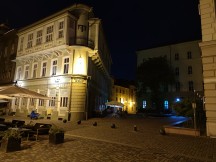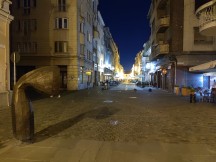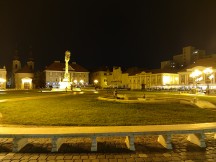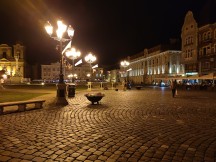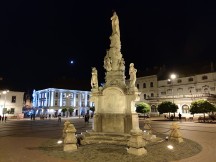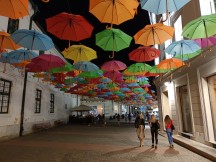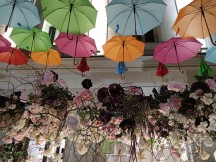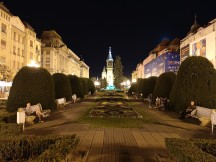 Nighttime samples from the main camera
Night Mode is only available on the main camera, rare to see in this day and age. This mode is very good at restoring highlights, sometimes to unexpected extents - yet this is all about your subject matter. When there aren't many highlights to restore, Night Mode shots come out quite similar to what Auto mode can produce. Since Night Mode snaps take more to capture, it's always a matter of balancing time with results - when you're in a hurry, the Auto mode will do most of the time, yet when you do have a few extra seconds, perhaps it's best to employ Night mode, especially in shots with artificial light sources visible.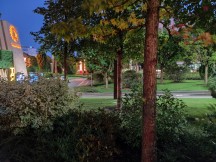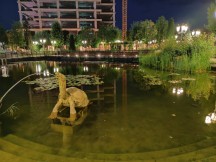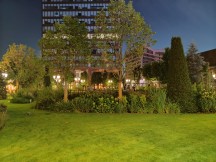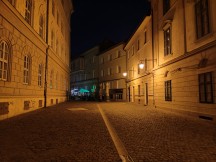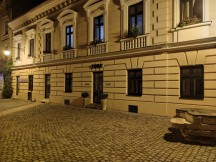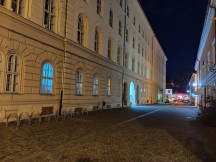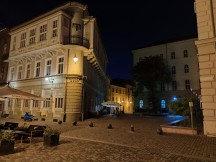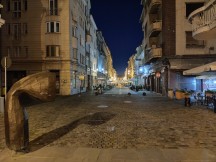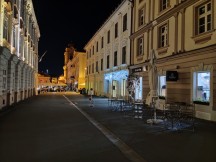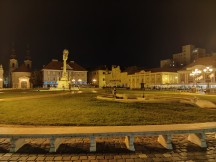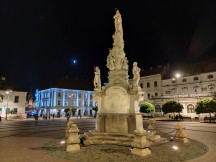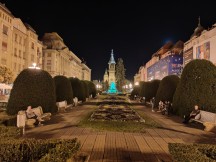 Night Mode samples
If you wanted to have Night Mode on the ultrawide as well, just look at how bad these Auto shots from it are at night. There's no amount of Night Mode that would make any of these anything more than 'barely usable', so that was probably why Xiaomi decided not to bother. Long story short - skip the ultrawide at night unless you really have to fit more in the frame and don't much care about the quality of the resulting image.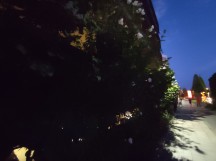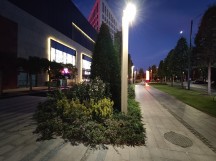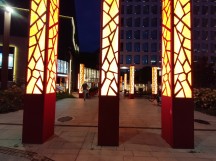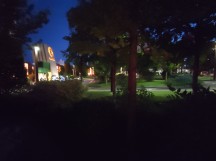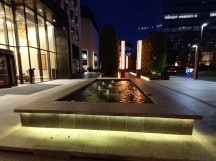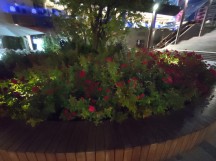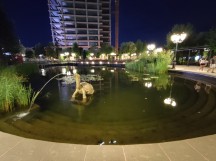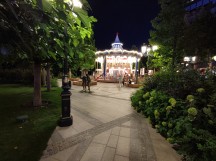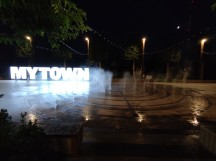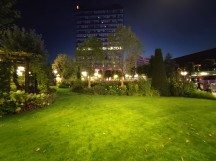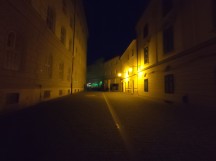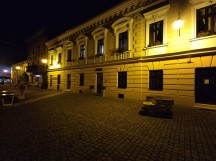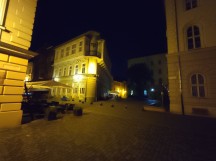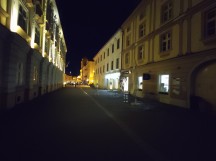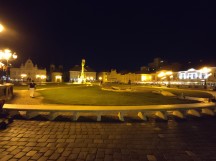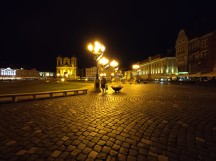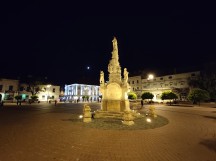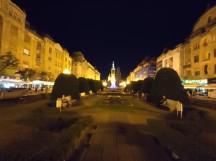 Nighttime ultrawide samples
2x shots at night are usually handled by a crop from the main sensor, with the dedicated 2x camera only pitching in when there's enough light around. Regardless of which snapper is used, the 2x zoom shots are usually usable, if barely, with decent detail levels, although the noise is inescapable.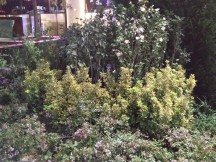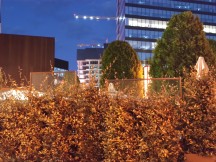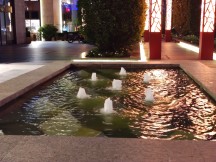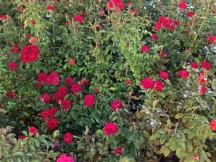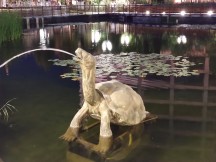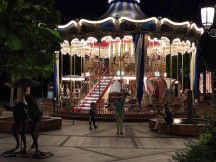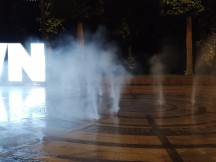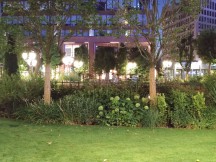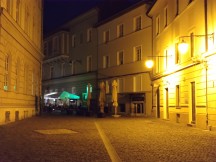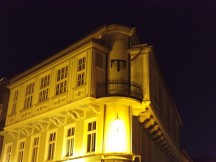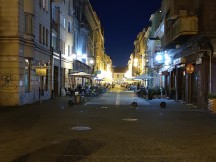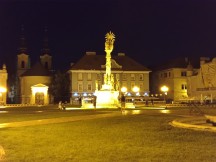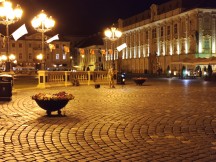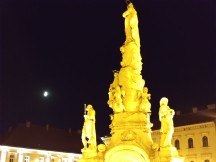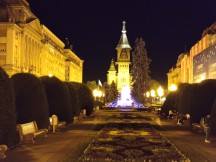 Nighttime 2x zoom samples
Oddly enough, if you pick 5x, then you're always getting output from the dedicated camera for that magnification. These shots are good, considering the limitations of the sensor, but you'll always need to hunt for some level of ambient lighting. Otherwise you aren't getting anything usable.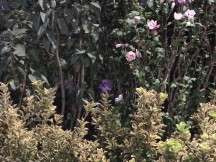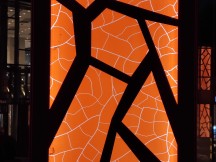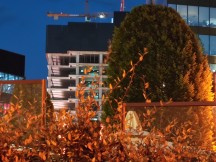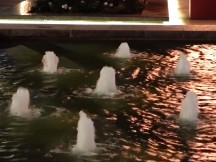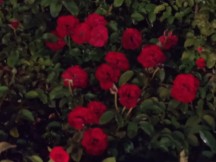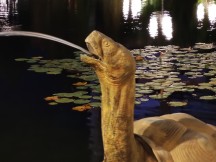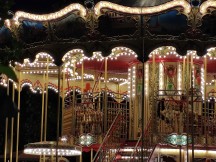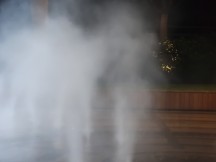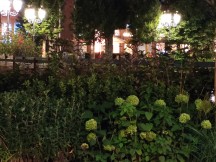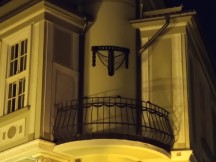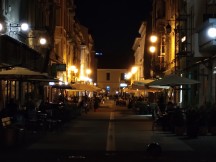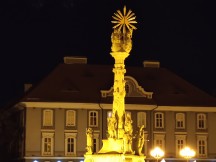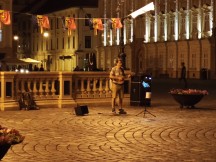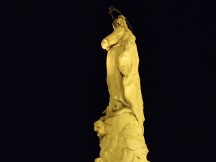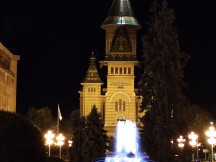 Nighttime 5x zoom samples
For selfies, the full resolution of the sensor is used, even though it's a Quad-Bayer unit, so this is akin to shooting in 108MP mode on the main rear camera - not very advisable, which is why, as usual, we skipped that mode for this review. And yet there's no way to create pixel binned 5 MP selfies, so we're stuck here.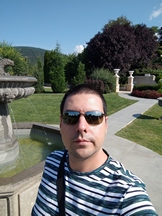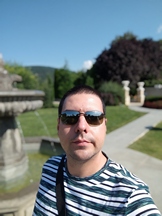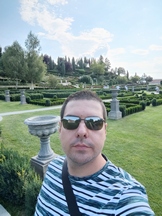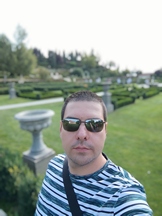 Selfies, daytime, portrait mode off/on
They're not bad, especially in daylight, with good dynamic range aided by the HDR function kicking in when it has to. Colors are good, contrast is too, and your social media contacts will probably not see any issues.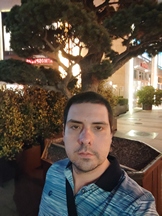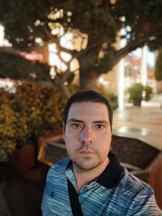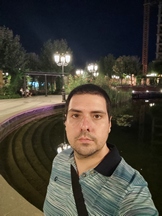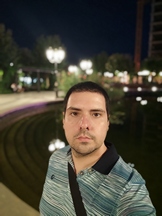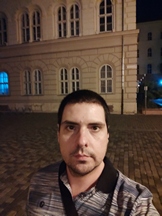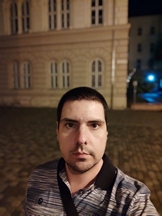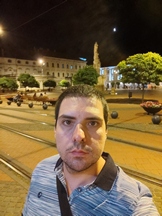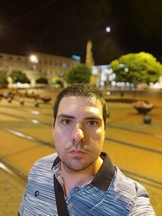 Selfies, nighttime, portrait mode off/on
At night, things unsurprisingly become worse, as with all selfie cams. The more light there is around you, the better, while in pitch darkness, you'll never achieve any sort of usable shot without employing the screen flash effect. Portrait mode snaps are nice with good subject separation and neat looking background blur, day or night.
Conclusion
Let's not mince words here. The Mi 10 Pro is one of the best smartphones of the year so far. It's obviously not perfect, because no one device is for everyone - we feel like a broken record constantly pointing this out, but it's true. Even so, the Mi 10 Pro has an outstanding build quality and a very good in-hand feel, as well as software (after the MIUI 12 update) that's fresh and modern and provides a very good out-of-the-box experience without making you needlessly tweak things to behave the way you expect them to. That said, the new skin has retained almost all of its predecessors' customizability, while going further with it than most in some areas - the Always On Display comes to mind.
The screen is great, although it's not the highest-resolution around nor does it come with the highest refresh rate you can get on a flagship right now. It is a very high-quality panel though. Performance has been nothing short of excellent, with zero hiccups, stutters, or lags, with the notable exception of using one of the Super Wallpapers, but we assume this is easily fixable in a subsequent update. Speaking of updates, Xiaomi does its own thing with these, so the new features mostly come with new MIUI iterations, and not necessarily through updates to the underlying Android version. The Mi 10 Pro will surely get Android 11, and yet it will probably not be among the first handsets to run the new build. Regardless, if you'll still have MIUI 12 on top of Android 11, don't expect the user experience to be changed significantly. So in that way, Android version updates matter slightly less for Xiaomi devices than other phones.
Battery life has been outstanding, compared to almost every other 5G device out there, and easily tied with the Huawei P40 Pro overall. On some days it's better, on some slightly worse, but in general, you're unlikely to run the Mi 10 Pro's battery into the ground before the end of the day unless your usage scenario is really heavy. Charging is fast, though not insanely so like in the China-only Mi 10 Ultra that just came out, so using the included charger makes the phone uncomfortably hot when you unplug, which is one of our niggles with this phone. The same goes for fast wireless charging using a Xiaomi-made unit capable of 30W. Heat isn't an issue if you use any other, slower charger, be it wired or wireless, and that will also prolong the lifetime of the battery, so it's perhaps a good thing to keep in mind, especially if you'll mostly be charging during the night when it's irrelevant how fast the process is.
The Mi 10 Pro has no periscope zoom lens, but its rear camera setup is among the most flexible out there, with two separate telephoto shooters to maximize quality and minimize the need for lossy digital zooming. The images it captures are excellent all-round, with the exception of the ultrawide at night. The setup overall is definitely among the best out there this year, while not actually achieving the No.1 spot. But that's 'overall', it's important to note that everyone uses cameras on phones differently, and unless you really need extreme zoom levels, autofocus on the ultrawide, or that cam itself to be usable at night, this will probably do just fine.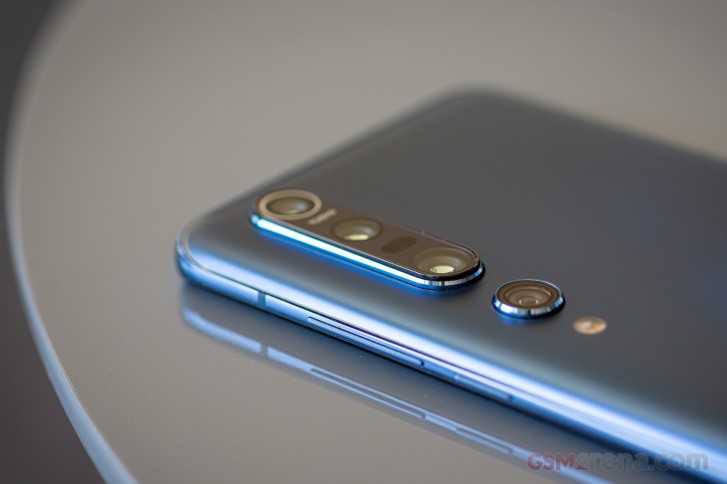 There are a bunch of nice touches too, like the incredible stereo speakers (and this is true stereo with exactly the same quality per channel, not one of those 'hybrid' solutions that use the earpiece), as well as the vibration motor, which is hands-down one of the best on the market. And the software really uses that, with gentle vibrations, we like to think of as 'nudges' that give using the phone a more 'physical' experience (for lack of a better word). These don't seem like huge things but they do add up in day-to-day use.
If we were to nitpick, we'd note that the phone's design, while it works, does feel a bit bland, and the position of the ultrawide camera on the back outside of the main island and very close to the middle of the device will result in your fingers inevitably smudging it while using the Mi 10 Pro. The fingerprint sensor seems like a weird downgrade from previous Xiaomis, because it feels less accurate and slower. Don't get us wrong, it's still very usable, but while being of the optical variety its performance actually reminds us of Samsung's ultrasonic ones, which we were never huge fans of.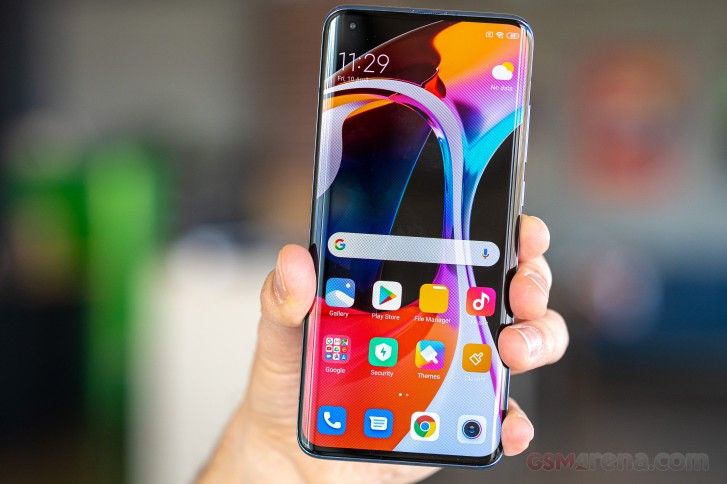 Perhaps the Mi 10 Pro's biggest downsides are its price and availability. While this phone did get an international launch, unlike the Mi 10 Ultra, it's still very hard to find in a lot of markets. And when you do find it for sale officially, you're then confronted with its recommended retail price of €1,000. That's not an absurd price based on what it's offering compared to the competition, but it may feel much too high for people who are used to the 'old' Xiaomi, the company that was always laser-focused on value.
This is definitely not a 'flagship killer'. It's a proper high-price flagship, and it's Xiaomi's first mainstream high-end phone to be that. And so a lot of people expecting something else may be in for some sticker price shock. While you could find it for less than that right now, this is still very far from an affordable device, and so Xiaomi's challenge here is whether people will adapt to this new reality, in which the company is also offering true flagships alongside its usual 'flagship killers'.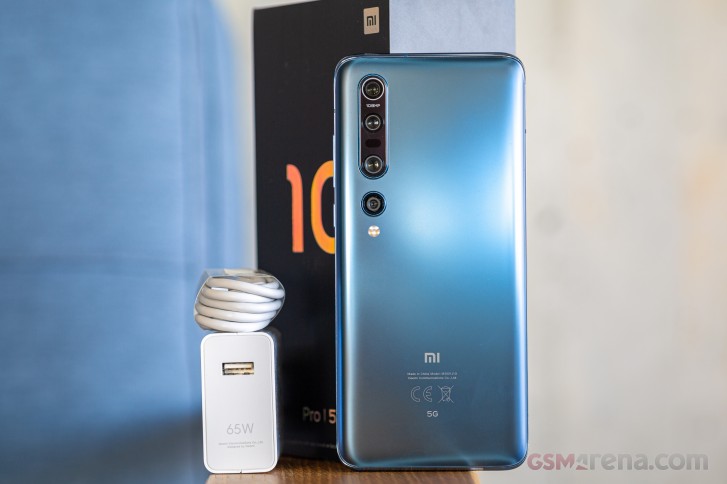 In its defense, let's reiterate that the Mi 10 Pro has a surprisingly small list of compromises, and most of those that are there make some sense - the screen resolution definitely aids with battery life, while the jump in refresh rate from 60 Hz to 90 Hz is much more noticeable than going from 90 Hz to 120 Hz or more.
So while it doesn't cross all the checkboxes, it does cross all of the important ones for most people: performance is amazing, the cameras are very good, and battery life is great. On top of that, Xiaomi added something that's impossible to notice on a spec sheet: the experience of using this phone is incredibly good, day in and day out, on a regular basis. The performance and the software (with its optimizations but also with its animations and vibrations) conspire to give you the phone to beat in terms of how subjectively good it feels to use.
tinyurl
is.gd
v.gd
v.ht
clck.ru
ulvis.net
shrtco.de