Introduction
Dare we say we're seeing a sensible pattern in a phone maker's naming scheme in 2020? Earlier this year, Oppo had the Reno3 family, in it a vanilla model and a Pro, both limited to 4G connectivity, plus a couple of 5G capable variants. As the summer months came, the Reno4 5G and Reno4 Pro 5G appeared, followed the other day by the Reno4 (non-5G). Just now, the Reno4 Pro completes the picture, and we have the review ready for you.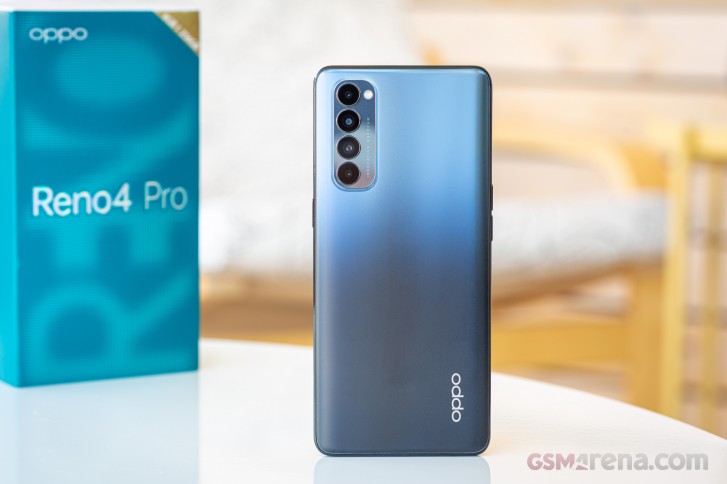 As before, the Pro and Pro 5G differ in more that just name and connectivity package. The upside is the lower price on the LTE-only model, though it also means a few downgrades. A Snapdragon 720G chipset is chief among those, sitting a couple of notches below the S765G in the Reno4 Pro 5G, but still a capable performer nonetheless. The telephoto camera is gone too and the Reno4 Pro has a fairly lackluster configuration of a main 48MP unit, an 8MP ultra wide and a couple of 2MP shooters.
You'd still be getting a 90Hz 6.5" Super AMOLED display (spoiler: it's a great one), and the industry's fastest available charging at 65W and just over half an hour for a top up. Catering to a more budget-conscious crowd, the Reno4 Pro comes with a dedicated microSD slot (missing on the 5G version) and a headphone jack (also a 4G-only feature), though the stereo speakers didn't make the cut.
Here are the key bits of the Reno4 Pro, before we have a look inside the box.
Oppo Reno4 Pro specs
Body: 160.2x73.2x7.7mm, 161g; Gorilla Glass 5 front, plastic back, plastic frame; Colors: Starry Night, Silky White.
Display: 6.5" AMOLED, 1080x2400px resolution, 20:9 aspect ratio, 402ppi.
Chipset: Qualcomm Snapdragon 720G (8nm): Octa-core CPU (2x2.3 GHz Kryo 465 Gold & 6x1.8 GHz Kryo 465 Silver); Adreno 618 GPU.
Memory: 128GB 8GB RAM, 256GB 8GB RAM; UFS 2.1.
OS/Software: Android 10, ColorOS 7.2.
Rear camera: Wide (main): 48 MP, f/1.7, 26mm, 1/2.0", 0.8µm, PDAF; Ultra wide angle: 8 MP, f/2.2, 119˚, 1/4.0", 1.12µm; Macro: 2 MP, f/2.4, 1/5.0"; Monochrome: 2 MP, f/2.4, 1/5.0"; LED flash, HDR, panorama.
Front camera: 32 MP, f/2.4, 26mm, 1/2.8", 0.8µm.
Video capture: Rear camera: 4K@30fps, 1080p@30/60/120fps; gyro-EIS, HDR; Front camera: 1080p@30fps, gyro-EIS.
Battery: 4000mAh; Fast charging 65W, SuperVOOC 2.0.
Misc: Fingerprint sensor (under display, optical), accelerometer, gyro, proximity, compass.
Oppo Reno4 Pro unboxing
The Reno4 Pro comes in a retail package similar to all recent Renos' - a teal sleeve holds the actual two-piece white cardboard box. The sleeve has a twist this time - a dreamy soft Reno device formed by a dotted pattern spanning the entire front of the packaging.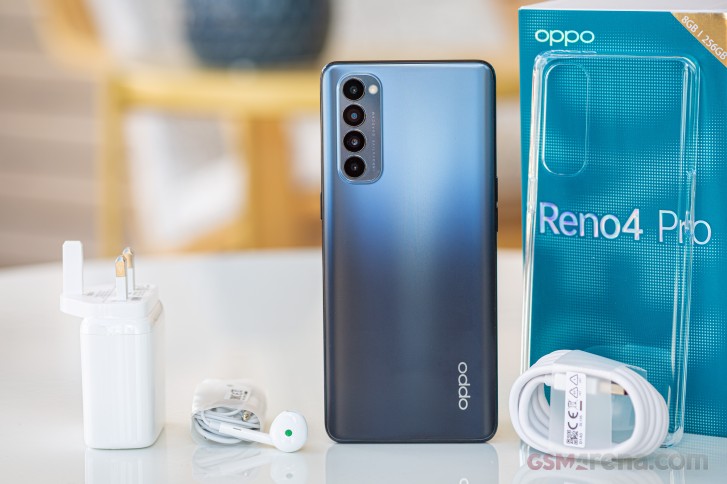 Inside, you'll find the 65W charger and a cable to go with it - hold on to them if you want the 30-something minute charging speeds. A set of earphones is included too and they look pretty neat - the Oppo-green meshes against the white of the buds serve as a nice accent. Make sure you don't throw away the small box that covers the phone once you open the package - there's not just booklets in there, but also a clear silicone protective case for the handset.
Design
The Reno4 Pro is one of the lightest phones we've seen in a while, let's start with that. At 161g it'll be easy on your pocket and it'll go easy on your pinkie in prolonged one-handed scrolling sessions.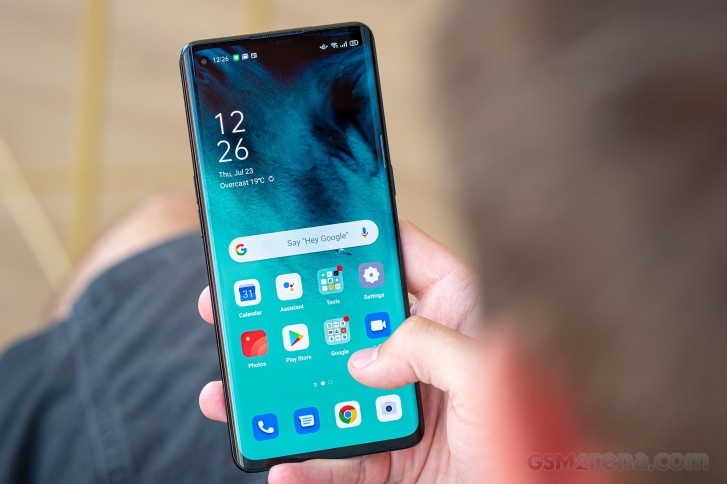 Part of the reason is Oppo has used plastic on the back and frame. They call it 'glass-like co-polymer PC (polycarbonate) resin' which is about the most words you can use to say plastic. Plastic is no bad thing in itself and will likely not crack in the event of a drop quite as easily as the more brittle glass, and it's also lighter than glass, clearly. It's not as premium feeling, however, which may or may not matter depending on where you stand on case usage.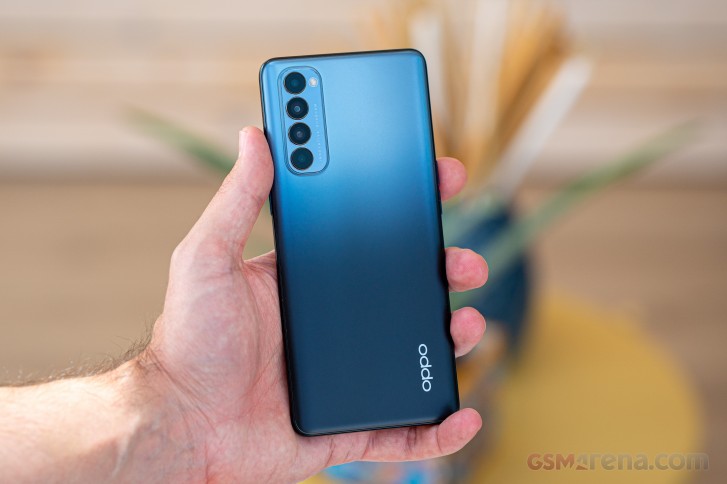 The back of the Reno4 Pro has this matte finish which is slightly grittier than the uber smooth matte glass panels we've seen on, say, a OnePlus 8. It may feel a bit sandpaper-y, but it wards off fingerprints nicely, and it offers slightly improved grip compared to its glass counterparts.
Our review unit is in the Starry Night colorway and that's a gray gradient with a darker hue on the bottom and a lighter one on the top - the stars illuminating the sky, perhaps. We did also try a Silky White one, and this one has a subtle pearlescent effect to it.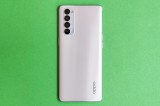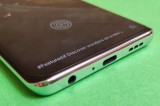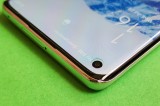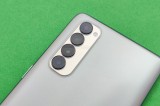 Oppo Reno4 Pro in Silky White
The camera cluster has all four modules grouped together on a slightly raised glossy platform. Each cam's circular front element then sticks out a bit further the glass somewhat protected by an outer ring. Yes, the phone wobbles on a table.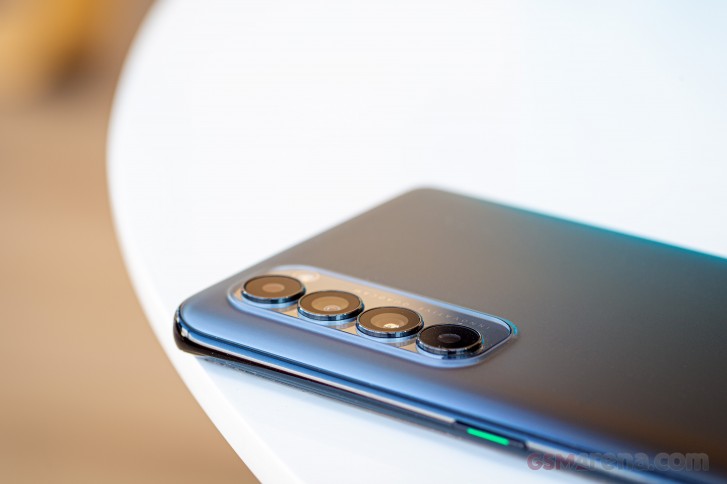 The display side greets you with a 6.5-inch Super AMOLED that has slightly curved side edges - yes, those are curved edges on a reasonably priced midranger. The curve is just big enough to not present issues with handling, we think, though it will inevitably prove problematic if you want to install a glass screen protector. The phone does come with a pre-installed plastic sheet on the display, so there's that.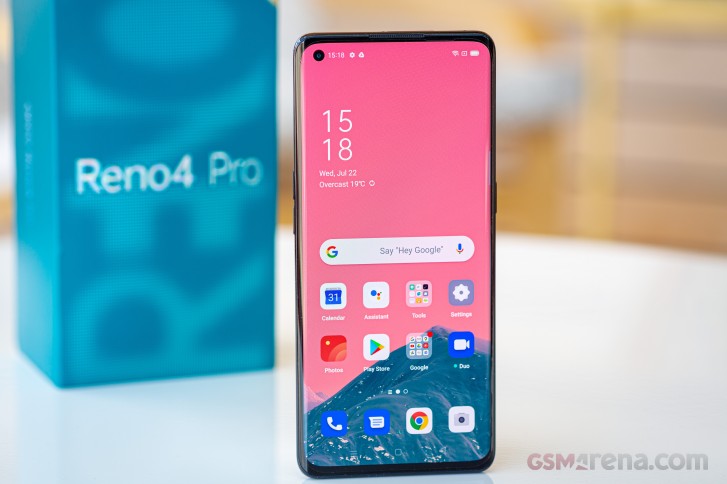 There are thin black borders on the sides where the display flows into the frame. The top bezel is about as thick, or ever so slightly thicker, meaning it's quite slim after all. The chin is a tiny bit bigger, but remains among of the more elegant ones we've seen, particularly on a non-flagship handset. Overall, the Reno4 Pro's bezel game is pretty strong.
The top houses the earpiece, which sadly doesn't serve double duty as an extra speaker. To its right is the proximity sensor and the ambient light sensor, each behind its own tiny barely visible window. There's no notification light on the Reno4 Pro, though.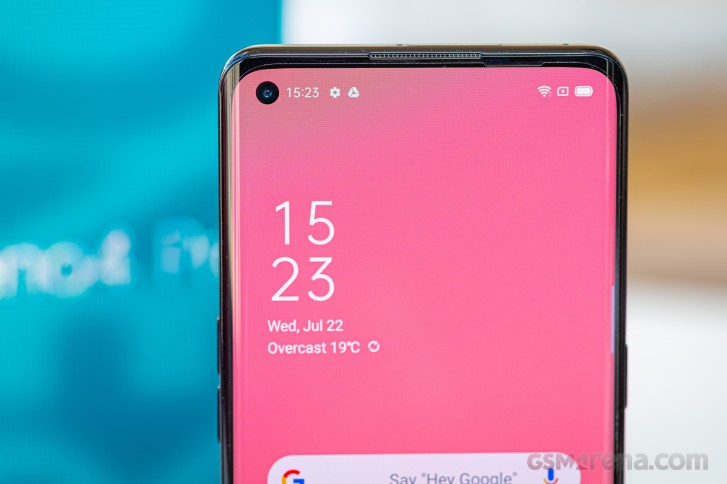 The control layout is our favorite - power button on the right, volume buttons on the left. This gives clear separation what's where and allows for easy screenshots with one hand without crazy finger gymnastics. The power button has a signature Oppo green accent in it, the volume buttons are separate as opposed to a rocker, all three click positively - no complaints here.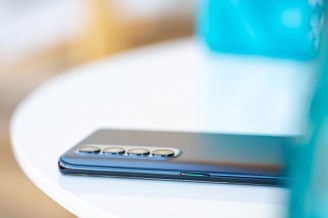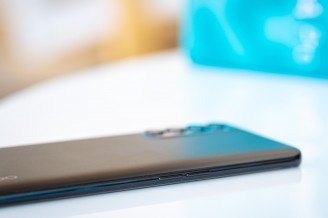 Power button on the right • Volume buttons on the left
Our positive impressions from touring the Reno4 Pro perimeter continue on the top of the phone where we find the card slot. It accepts two nano SIMs and a microSD card, all three together, so you don't have to sacrifice your extra line to get the storage or the other way around.
Down on the bottom of the handset, Oppo fitted the USB-C port as well as 3.5mm headphone jack. The primary mic and the only loudspeaker are here as well.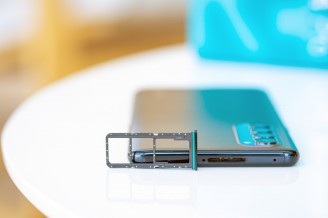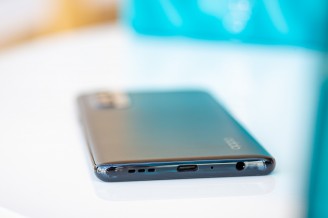 Triple card slot up top • Cables go in the bottom
Circling back to the matter of size, the Reno4 Pro measures 160.2x73.2x7.7mm - it's among the more compact 6.5-inch smartphones you can get these days, not just the lighter ones. The 7.7mm waistline means it's objectively thin, and when you combine that with the curved sides, front and back, you get a very elegant handset - without compromising on battery life, as we'll establish on the next page.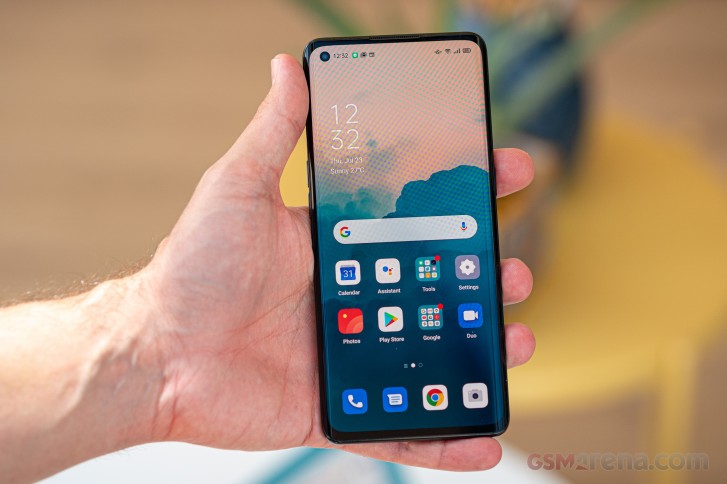 Splendid 6.5-inch Super AMOLED display
The Reno4 Pro is equipped with a 6.5-inch Super AMOLED display with a 1080x2400px resolution in a 20:9 ratio. It supports a 90Hz refresh rate, while the touch sampling goes all the way up to 180Hz.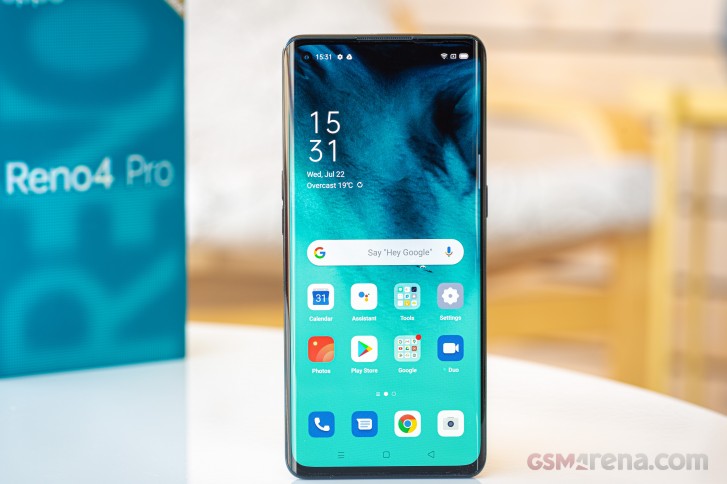 Oppo advertises a peak brightness of 1100nits. We gather they obtained that number when only lighting up a small portion of the display, while we carry our testing at a standardized 75% average picture level (OLED displays can go brighter when they don't have to power up the entire screen area).
We got 843nits out of the Reno4 Pro with adaptive brightness turned on which is an outstanding figure and easily into flagship territory. With the ambient light out of the picture, the phone can go as high as 508nits - another great result with most other OLED capped in the 400-450nit ballpark. We obtained the same results with the display set at 90Hz and at 60Hz.
Display test
100% brightness
Black,cd/m2
White,cd/m2
Contrast ratio
Oppo Reno3 Pro
0
522
∞
Oppo Reno4 Pro
0
508
∞
Oppo Reno4 Pro (Max Auto)
0
843
∞
Oppo Reno3 Pro (Max Auto)
0
892
∞
Oppo Reno3 Pro 5G
0
510
∞
Oppo Reno3 Pro 5G (Max Auto)
0
819
∞
Sony Xperia 10 II
0
379
∞
Sony Xperia 10 II (Max Auto)
0
520
∞
Xiaomi Mi Note 10 Lite
0
424
∞
Xiaomi Mi Note 10 Lite (Max Auto)
0
596
∞
Samsung Galaxy A51 5G
0
410
∞
Samsung Galaxy A51 5G (Max Auto)
0
642
∞
Xiaomi Mi 10 Lite 5G
0
442
∞
Xiaomi Mi 10 Lite 5G (Max Auto)
0
610
∞
vivo X50 Pro
0
489
∞
vivo X50 Pro (Max Auto)
0
503
∞
Xiaomi K20 Pro/Mi 9T Pro
0
453
∞
Xiaomi K20 Pro/Mi 9T Pro (Max Auto)
0
643
∞
Realme X3 SuperZoom
0.332
437
1316:1
OnePlus 7T
0
525
∞
OnePlus 7T (Max Auto)
0
743
∞
Realme X2 Pro
0
500
∞
Realme X2 Pro (Max Auto)
0
708
∞
Realme X50 Pro 5G
0
525
∞
Realme X50 Pro 5G (Max Auto)
0
635
∞
The Reno4 Pro has two color presets - Vivid (the default one), and Gentle. There's an additional Cool-to-Warm slider offering stepless adjustments in either mode. Vivid mode returned an average dE2000 of 4.1 for our set of DCI-P3 test swatches with excellent sub-2 results on the primaries, but way off in terms of white and grayscale rendition - purplish whites some 10 units off the mark. Move the slider all the way to the Warm right, and you'd get an average dE2000 of 3.2 and somewhat better whites and grays (dE2000 ~7, now pinkish).
Gentle mode is where you'd go for sRGB-tuned colors. Again, excellent results on the RGBCMY, but poor white point (dE2000 ~10, purple), and an average dE2000 of 4.0. And, again, we got better overall rendition with the temperature slider at the Warmest setting (2.6 average, white around 4). Overall, reasonably accurate colors from the Reno4 Pro, but a noticeable blue/purple shift in the default state.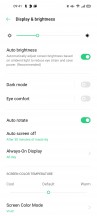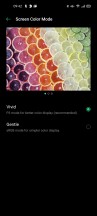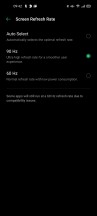 Display settings
The HDR capability of the Reno4 Pro's display is an interesting topic. Oppo doesn't mention HDR in the promo materials, but the phone clearly supports some sort of HDR. YouTube serves the Reno HDR versions of compatible videos and you can clearly see the phone shift its colors and brightness. Amazon Prime too shows HDR icons next to supported titles. Netflix, on the other hand, doesn't want to play nicely and while it does deliver 1080p resolution, it refuses to do so in HDR. This could be a temporary state and a fix could technically be in the making, though our talks with Oppo reps aren't leaving us hopeful. Which would be a shame, since it's a properly capable display.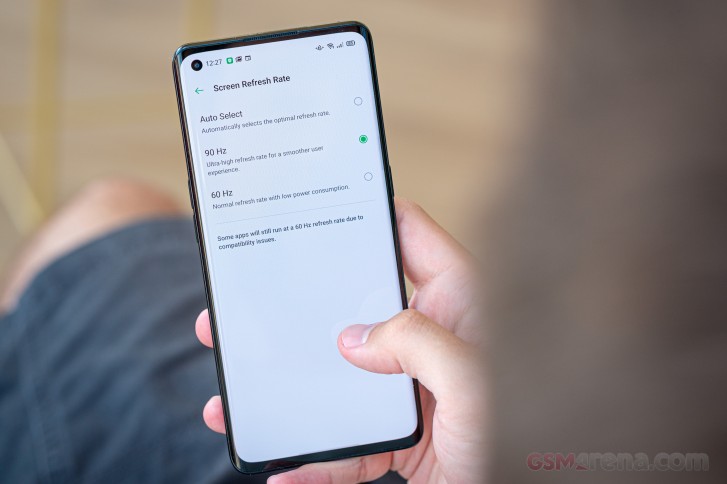 The matter of refresh rates is also quite intriguing. With the phone set to 90Hz, you'll get 90Hz across the UI and in browsers too. It will, however, switch to 60Hz for anything related to video playback - the native player and Netflix once you play something, YouTube (as soon as you open the app). The default browser (Google Chrome) will run in 90Hz in this mode too. That's the same behavior you'll get if you opt for the 'Auto Select' option in the display refresh rate settings menu.
It may make it seem a bit redundant, but we can see where Oppo is coming from on this - you want your phone set to 90Hz, you chose that option in the menu, and it will know better to lower the refresh rate in videos where you don't need it. If, on the other hand, you like your things set to Auto, that option exists too. So what if it's all the same.
When running PUBG, for example, the Reno4 Pro defaults to 60Hz regardless of refresh rate mode. Pac Man, on the other hand, does 90Hz in 90Hz mode and 60Hz in Auto Select, so there's a difference for you.
The 60Hz option locks the display at 60Hz, simple as that.
Oppo Reno4 Pro battery life
The Oppo Reno4 Pro relies on a 4,000mAh battery - perfectly adequate for its combination of screen, chipset and lack of 5G capability. Indeed, in our testing it proved to be a strong performer in terms of endurance.
We clocked almost 19 hours of looping videos on the Reno4 Pro - as established, that's always at 60Hz. With the display set at 90Hz or in Auto (when the browser runs at 90Hz) the Reno4 Pro lasted us 11:30hrs of Wi-Fi web browsing. Switch to 60Hz and you'd be looking at an hour extra - not really worth it if you ask us. The 27:38h result in voice calls is easily enough and the standby endurance was similarly good. In the end, the Reno4 Pro scored an Endurance rating of 96h.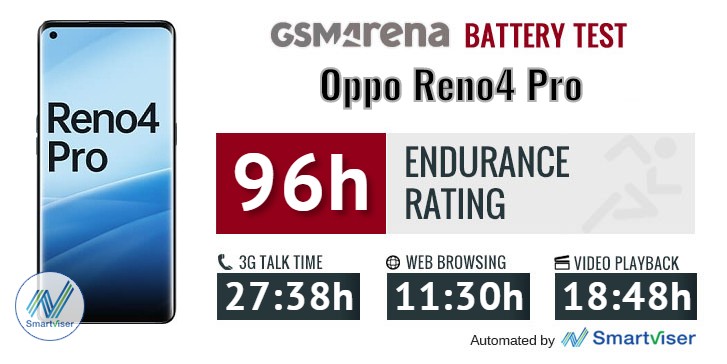 Our battery tests were automated thanks to SmartViser, using its viSer App. The endurance rating above denotes how long a single battery charge will last you if you use the Oppo Reno4 Pro for an hour each of telephony, web browsing, and video playback daily. We've established this usage pattern so that our battery results are comparable across devices in the most common day-to-day tasks. The battery testing procedure is described in detail in case you're interested in the nitty-gritty. You can check out our complete battery test table, where you can see how all of the smartphones we've tested will compare under your own typical use.
One of the Reno4 Pro's standout features is its 65-watt SuperVOOC 2.0 charging capability. Oppo says the Reno4 Pro will charge from empty to full in 36 minutes, but in our experience that was more like 31 minutes - even better then.
Speaker test
There's a single loudspeaker on the Reno4 Pro, firing out the bottom of the phone. It placed in the 'Average' bowl in terms of loudness and that's pretty much what can be said of the quality as well.
Use the Playback controls to listen to the phone sample recordings (best use headphones). We measure the average loudness of the speakers in LUFS. A lower absolute value means a louder sound. A look at the frequency response chart will tell you how far off the ideal "0db" flat line is the reproduction of the bass, treble, and mid frequencies. You can add more phones to compare how they differ. The scores and ratings are not comparable with our older loudspeaker test. Learn more about how we test here.
Audio output quality
We've recently discontinued our audio output quality test.
The reason for that is that most phones that arrived for testing were excellent in this regard and whatever difference there was, is so marginal it was indistinguishable to anything but our lab equipment.
ColorOS is at 7.2 on the Reno4 Pro
The Reno4 Pro runs ColorOS 7.2, that's 0.1 more than what we've been getting from recent Oppos, and it comes with its set of (minor) changes. The custom overlay is on top of Android 10, the latest Google has for end users for the time being.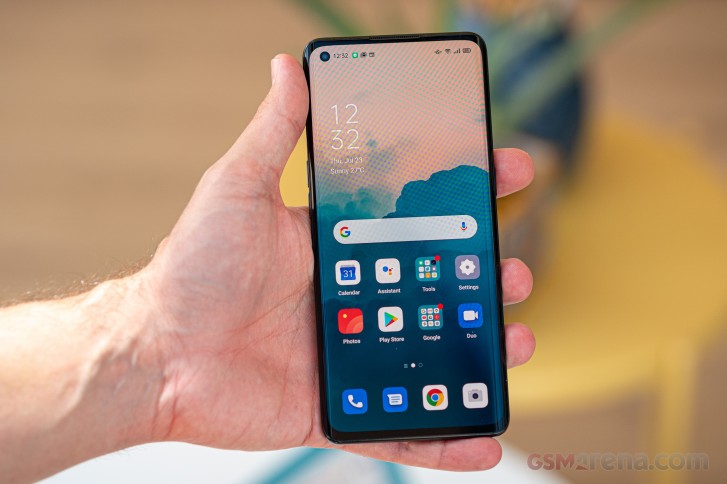 You get to choose between the simplified approach with all the apps arranged on the home screens (the out of the box state) or a standard app drawer. The UI basics are entirely ordinary.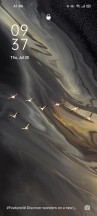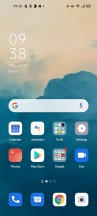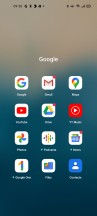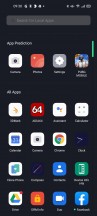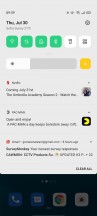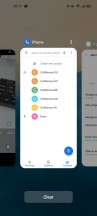 Lockscreen • Homescreen • Folder view • App Drawer • Quick toggles and notifications • Task switcher
The app icons themselves are super customizable. You can set up a custom shape and adjust the corner rounding. Of course, applying third-party icon packs is also possible.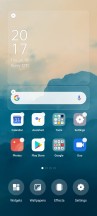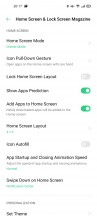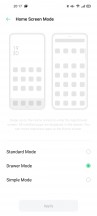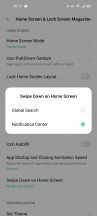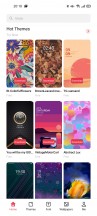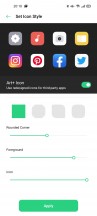 Homescreen settings • Homescreen mode • Swipe down options • Theme store • Icon settings
Navigation options are aplenty too. We've already grown used to and prefer the standard Android 10 navigation (Swipe Gestures from Both Sides it's called here), which employs the side edges for going Back while upward swipes from the bottom take you Home.
Color OS has a gesture for quick switch between the last two apps if you swipe in for Back, but hold for a brief instant. That's optional and it can work in addition to the default side swiping on the bottom of the screen.
A classic three-button navigation bar is available if you're old school like that, and it lets you choose between two layouts. There's also a More option, which will take you to the Swipe-up gestures alternative - the middle option between the nav bar and real gestures.
The Smart Sidebar feature we've seen on other ColorOS builds is here too. A swipe in from the side opens a toolbar with actions and shortcuts. You can customize them and also adjust the bat's position and opacity.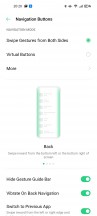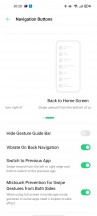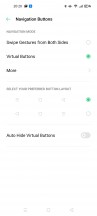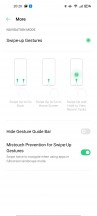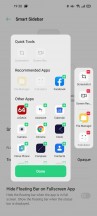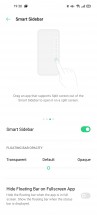 Navigation options • Smart sidebar
The Reno4 Pro display supports a 90Hz refresh rate, and you get a three-way setting between 90Hz, 60Hz, and Auto. As we detailed on the previous page, the refresh rate is only ever set in stone if you have it at the 60Hz position, with the other two modes adjusting it to optimize the experience.
There's a system-wide dark mode, and it can be engaged permanently or according to a schedule. It'll invoke supported apps' dark themes too, but you can also enforce dark mode on third-party apps which don't have it built-in.
Always-on Display is available too, and is now finally called that, instead of the "Screen-Off Clock" name on previous builds. It gives you a choice between different clock styles and can be set to be on all the time or according to a schedule (but not follow sunset and sunrise patterns). Edge lighting (formerly Screen Light Effect) is like the edge notification lighting on Samsung phones minus the high customizeability.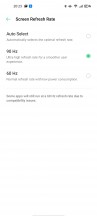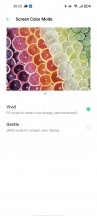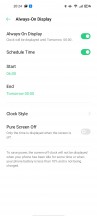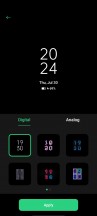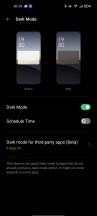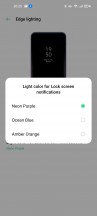 Display settings
Picking up the phone lights up the fingerprint reader area for a quick while but doesn't work with a tap when the phone is lying flat on the table. You will have to gently push the phone because we noticed that the FP area is triggered by the accelerometer. A double-tap-to-wake is always an option but this will light up the whole screen. If you have AoD enabled, the fingerprint reader is effectively always on too.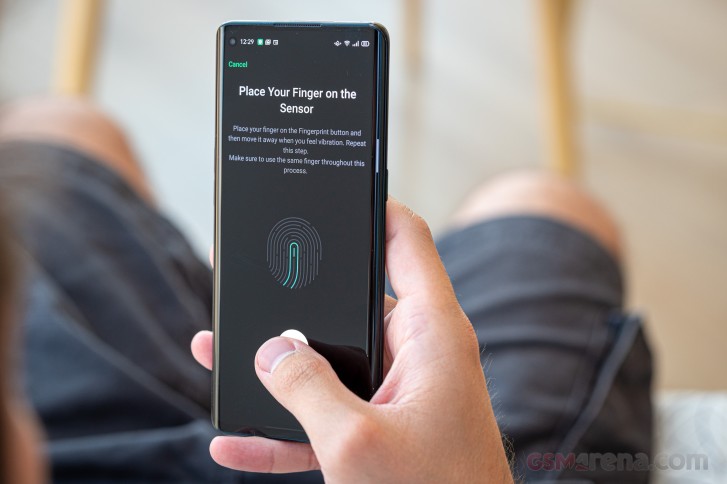 The overall fingerprint reader experience is hard to fault. Recognition is super fast, accurate and responsive. Also, the area is big enough so you don't have to be that precise when placing your finger on top.
Basic face recognition is available too. It uses just the selfie cam (so no fancy 3D scanning) and isn't as secure as the fingerprint reader, but it's fast and convenient. The phone can be set to require at least one open eye for added security.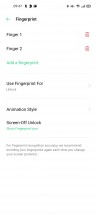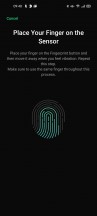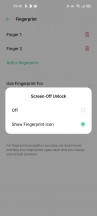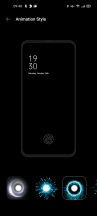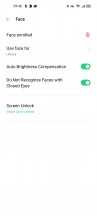 Fingerprint, Face & Password settings
Drawing letters on a turned off screen is still a feature with ColorOS 7.2 and you can launch a bunch of apps with the available letters. As usual, the torch and the camera app are probably the most useful assignments. The camera app can now be set to launch with a double press on either of the volume buttons though, and that seems a lot more useful.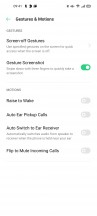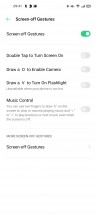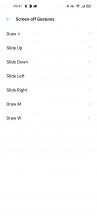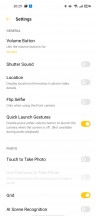 Gesture shortcuts
The multimedia apps such as Gallery, Music, and Videos are provided by Oppo and a basic FM radio is also on board. There's a File Manager, a Phone Manager, and a few other tools pre-installed, including a custom calculator and a voice recorder. A recent development we saw on Realme phones, the replacement of the in-house Phone and Messages apps for Google's own, has made its way to the Oppo Reno4 Pro too.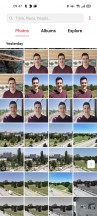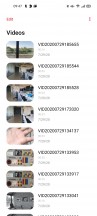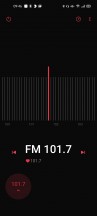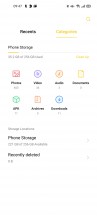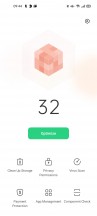 Gallery • Videos • FM Radio • File Manager • Phone Manager • Phone by Google
Synthetic benchmarks
The Reno4 Pro is powered by the Snapdragon 720G chipset, arguably the one area where it's trailing its competitors, a lot pf them adopting the Snapdragon 765G. The 720G is built on an 8nm process and features an octa-core CPU in a 2x2.3GHz Kryo 465 Gold & 6x1.8GHz Kryo 465 Silver configuration (customized 2xCortex-A76+6xCortex-A55). The 765G, in contrast, is manufactured on a 7nm process and has a 1x2.4GHz Kryo 475 Prime & 1x2.2GHz Kryo 475 Gold & 6x1.8GHz Kryo 475 Silver CPU setup (or a not-very-different A76+A76+6xA55 arrangement).
There's more of a difference between the two when it comes to GPU performance and the Adreno 620 in the 765G has been known to deliver tangibly better results than the ones expected from the 720G's Adreno 618.
The Reno4 Pro comes with 8GB of RAM and two storage options are available - 128GB and 256GB (our review unit).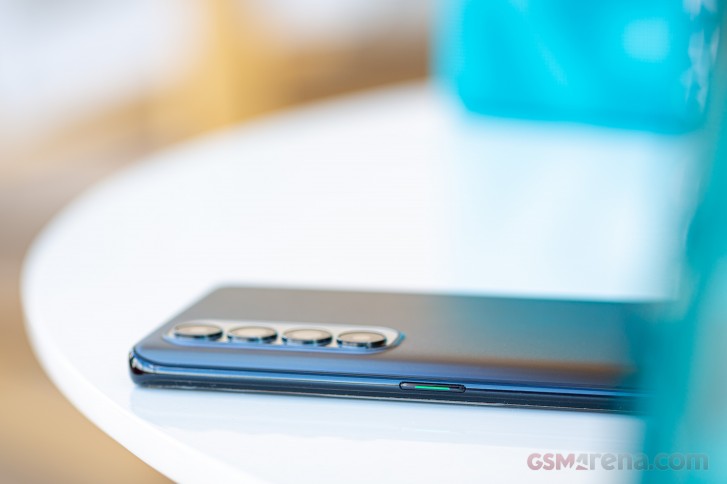 Here's some GeekBench scores to marvel at for starters. In single-core testing, the S765G bunch (OP Nord, Reno3 Pro 5G, Mi 10 Lite 5G) has a small advantage over the Reno4 Pro - to the tune of 7%. That grows to 9% in multi-core, if you compare the Reno4 Pro to the Nord and Mi 10 Lite 5G, though Oppo's own Reno3 Pro 5G doesn't perform as well. The Reno4 Pro is a step up from the global Reno3 Pro and its Helio P95 chip in CPU tasks - the Helio's 'big' cores are the A75s and it shows.
It's important to point out here that for less than Reno4 Pro money you can still get the Redmi K20 Pro (a.k.a. Mi 9T Pro) and that comes with last year's flagship Snapdragon 855 and that's a noticeably longer bar in the charts below.
GeekBench 5.1 (single-core)
Higher is better
Redmi K20 Pro/Mi 9T Pro




744

Xiaomi Mi 10 Lite 5G




616

Oppo Reno3 Pro 5G




609

OnePlus Nord




607

Oppo Reno4 Pro




569

vivo X50




552

Xiaomi Redmi K30




548

Samsung Galaxy A71




542

Motorola One Fusion+




542

Xiaomi Mi Note 10 Lite




521

Oppo Reno3 Pro




398
GeekBench 5.1 (multi-core)
Higher is better
Redmi K20 Pro/Mi 9T Pro




2732

OnePlus Nord




1953

Xiaomi Mi 10 Lite 5G




1927

vivo X50




1827

Oppo Reno3 Pro 5G




1815

Oppo Reno4 Pro




1781

Samsung Galaxy A71




1733

Motorola One Fusion+




1705

Xiaomi Mi Note 10 Lite




1694

Xiaomi Redmi K30




1692

Oppo Reno3 Pro




1517
The advantage of the Snapdragon 855 devices gets even more pronounced in Antutu, where the GPUs also come into play and we all know flagship chipsets (even last year's) have substantially more potent GPUs than midrange ones. The 765G-equipped Mi 10 Lite 5G and Reno3 Pro 5G too have a noticeable lead in front of the 720G Reno4 Pro with the minor CPU advantage and a more meaningful GPU performance difference adding up to about a 20% score gap.
AnTuTu 8
Higher is better
Realme X2 Pro




467653

Redmi K20 Pro/Mi 9T Pro




437823

Xiaomi Mi 10 Lite 5G




318117

Oppo Reno3 Pro 5G




308231

Xiaomi Redmi K30




272229

Motorola One Fusion+




267980

Samsung Galaxy A71




263396

Oppo Reno4 Pro




261359

Xiaomi Mi Note 10 Lite




253271

Oppo Reno3 Pro




227810
In GFXBench the Reno4 Pro does manifest the Snapdragon 720 GPU's deficiencies compared to the 765's. The framerate advantage ranges between some 35% in the lighter Manhattan 3.0 test to a less striking 20% in the more demanding Car scene 3.1.
GFX 3.0 Manhattan (1080p offscreen)
Higher is better
Realme X2 Pro




108

Redmi K20 Pro/Mi 9T Pro




101

OnePlus Nord




56

Oppo Reno3 Pro 5G




56

Xiaomi Mi 10 Lite 5G




55

Oppo Reno4 Pro




42

Xiaomi Mi Note 10 Lite




42

Samsung Galaxy A71




41

Xiaomi Redmi K30




41

vivo X50




38

Motorola One Fusion+




38
GFX 3.0 Manhattan (onscreen)
Higher is better
Redmi K20 Pro/Mi 9T Pro




60

Realme X2 Pro




60

OnePlus Nord




50

Oppo Reno3 Pro 5G




48

Xiaomi Mi 10 Lite 5G




48

Samsung Galaxy A71




37

Xiaomi Redmi K30




37

Oppo Reno4 Pro




36

Xiaomi Mi Note 10 Lite




36

vivo X50




35

Motorola One Fusion+




34
GFX 3.1 Manhattan (1080p offscreen)
Higher is better
Realme X2 Pro




78

Redmi K20 Pro/Mi 9T Pro




71

OnePlus Nord




38

Oppo Reno3 Pro 5G




38

Xiaomi Mi 10 Lite 5G




38

Oppo Reno4 Pro




31

Samsung Galaxy A71




30

Xiaomi Redmi K30




30

Xiaomi Mi Note 10 Lite




30

vivo X50




27

Motorola One Fusion+




27

Oppo Reno3 Pro




20
GFX 3.1 Manhattan (onscreen)
Higher is better
Redmi K20 Pro/Mi 9T Pro




57

Realme X2 Pro




57

OnePlus Nord




34

Oppo Reno3 Pro 5G




32

Xiaomi Mi 10 Lite 5G




32

Samsung Galaxy A71




27

Xiaomi Redmi K30




27

Oppo Reno4 Pro




26

Xiaomi Mi Note 10 Lite




26

Motorola One Fusion+




25

vivo X50




24

Oppo Reno3 Pro




17
GFX 3.1 Car scene (1080p offscreen)
Higher is better
Realme X2 Pro




47

Redmi K20 Pro/Mi 9T Pro




42

OnePlus Nord




21

Oppo Reno3 Pro 5G




21

Xiaomi Mi 10 Lite 5G




21

Oppo Reno4 Pro




18

Samsung Galaxy A71




17

Xiaomi Redmi K30




17

Xiaomi Mi Note 10 Lite




17

vivo X50




16

Motorola One Fusion+




16

Oppo Reno3 Pro




7.3
GFX 3.1 Car scene (onscreen)
Higher is better
Realme X2 Pro




37

Redmi K20 Pro/Mi 9T Pro




36

OnePlus Nord




19

Oppo Reno3 Pro 5G




18

Xiaomi Mi 10 Lite 5G




17

Samsung Galaxy A71




15

Oppo Reno4 Pro




15

Xiaomi Redmi K30




15

Xiaomi Mi Note 10 Lite




15

vivo X50




14

Motorola One Fusion+




14

Oppo Reno3 Pro




7.4
A 25-33% difference between S765G devices and S720G/S730 ones is observed in 3DMark as well - the Reno4 Pro's GPU is simply not on the same level as the one in the Nord, for example.
3DMark SSE OpenGL ES 3.1 1440p
Higher is better
Redmi K20 Pro/Mi 9T Pro




5733

Realme X2 Pro




4726

OnePlus Nord




3319

Xiaomi Mi 10 Lite 5G




3294

Oppo Reno3 Pro 5G




3214

Oppo Reno4 Pro




2512

Xiaomi Redmi K30




2467

Xiaomi Mi Note 10 Lite




2467

Samsung Galaxy A71




2464

vivo X50




2263

Oppo Reno3 Pro




1243
3DMark SSE Vulkan 1440p
Higher is better
Realme X2 Pro




5337

Redmi K20 Pro/Mi 9T Pro




5000

OnePlus Nord




3103

Xiaomi Mi 10 Lite 5G




3080

Oppo Reno3 Pro 5G




2995

Oppo Reno4 Pro




2377

Samsung Galaxy A71




2253

Xiaomi Mi Note 10 Lite




2248

Xiaomi Redmi K30




2244

vivo X50




2082

Oppo Reno3 Pro




1551
To sum up the Reno4 Pro's performance, we'll say that it's perfectly adequate but the phone can't do miracles with the hardware that it's got. The Snapdragon 720G is simply not as powerful as the S765G that you can find in some competing smartphones like the OnePlus Nord. On the other hand, another key rival, the Galaxy A71, delivers the exact same performance as the Reno.
An even bigger leap in numbers and a more significant improvement in real life can be obtained by going for a smartphone with last year's Snapdragon 855 - the Realme X2 Pro can be had for Reno4 Pro money in some regions, while the Redmi K20 Pro (Mi 9T Pro) is even cheaper.
Quad cam setup, sort of
The Reno4 Pro has four camera modules on its back in what is becoming a classic midrange setup. The primary cam is a 48MP Quad Bayer unit (Sony IMX586 sensor inside) with an f/1.7 aperture lens. There's an 8MP ultrawide angle cam too, this one with an f/2.4 aperture. There is, however, no telephoto, which the Chinese Reno4 Pro 5G does have.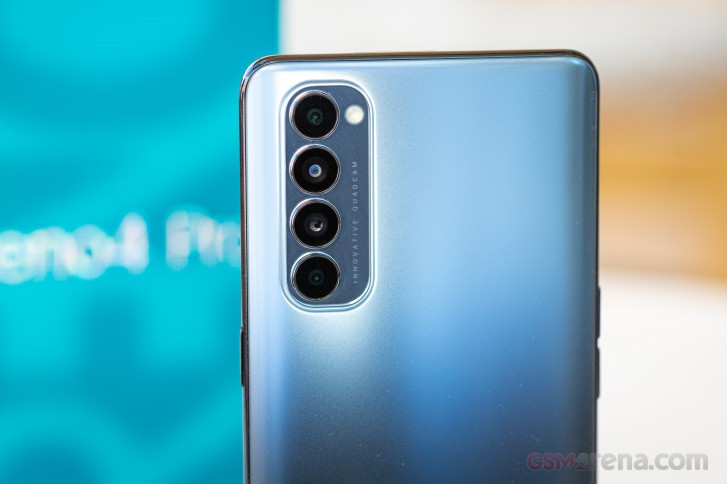 The remaining two cameras have 2MP sensors and one is meant for close-ups, while the other is a monochrome-only unit for some color effects in video shooting as we'll cover later.
For selfies, the Reno4 Pro is equipped with a 32MP Quad Bayer module (Sony IMX616) with an f/2.4 aperture lens.
The camera app is the same one that you'd find across all Oppos and Realmes. Most of the modes are on the main rolodex with side swipes in the viewfinder switching between them, one at a time. You can slide on the mode 'dial' to flip through multiple modes at a time too. Modes deemed less important can be found in an additional 'More' pane at the far right. A Dazzle Color toggle in the middle of the icon array in the viewfinder engages a color boost, a rather excessive one we might add.
There's an Expert mode where you get to tweak exposure (ISO in the 100-64000 range and shutter speed in the 1/8000s-32s range), white balance (by light temperature, but no presets), manual focus (in arbitrary 0 to 1 units with 0 being close focus and 1 being infinity) and exposure compensation (-2EV to +2EV in 1/6EV increments). These expert controls are only available for the main cam but not the ultra wide shooter.
Expert mode is also the only way to access the macro camera - a bit too much of a hassle, we'd say, and not at all intuitive.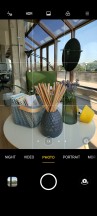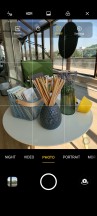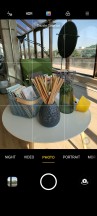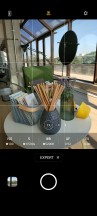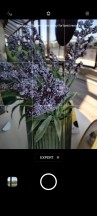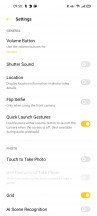 Camera UI
Image quality
Daylight photos out of the Reno4 Pro's main cam are really nice. You get sharpness and detail, and fairly natural rendition of random textures like foliage. Perhaps more than the usual amount of noise is present in areas of solid color like the skies, but it's easily acceptable. Dynamic range is plenty wide, nothing to complain here. Color reproduction is well balanced too and you get lively output without excessive saturation.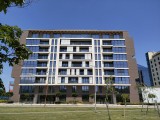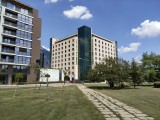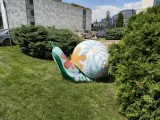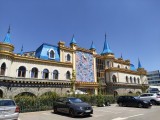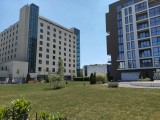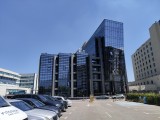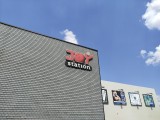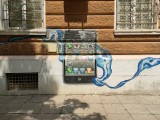 Camera samples, main camera
Now, if excessive saturation is your thing, do engage the Dazzle Color mode. The snail sample makes for an especially blinding example, though other scenes don't exhibit quite this striking of a difference. Still, we'd keep Dazzle off.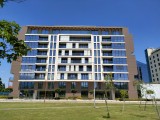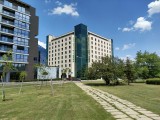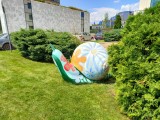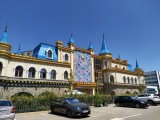 Camera samples, main camera, Dazzle Color on
The full res 48MP images can extract some extra detail out of the right scene on some occasions. That would require a lot of light and ideally diagonal patterns like we have in our studio shots, plus somehow nearby subjects work better than distant ones. Even then, there's an increase in noise to deal with. In any case, the practical benefits of the full-res mode remain minimal.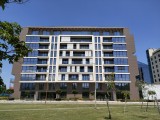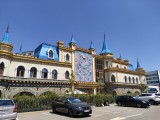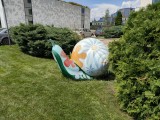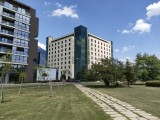 Camera samples, main camera, 48MP
There's no telephoto cam on the Reno 4 Pro, but you do get 2x and 5x zoom positions in the viewfinder. We'd refrain from going all the way to the 5x level for anything that requires making out stuff in the image. The 2x mode, on the other hand, does produce quite usable results.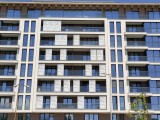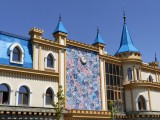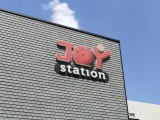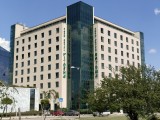 Camera samples, main camera, 2x zoom
The ultrawide angle cam on the Reno4 Pro is no match for the main one in terms of dynamic range and its color reproduction is somewhat off with blues in particular having more cyan to them. Purple fringes line high contrast edges too. All that said, detail is quite good for its mere 8MP resolution and if you don't compare against the main cam, but against other midrange ultra wides, you'd be pleased with the Reno's images.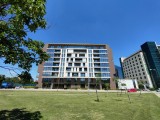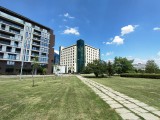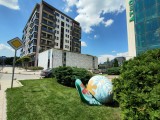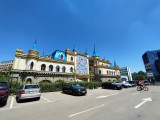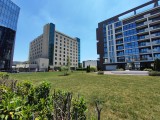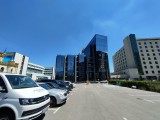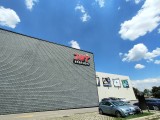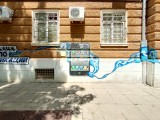 Camera samples, ultra wide angle camera
In low light, the Reno4 Pro's main cam puts out decent images for its class. They are noisy, but detail is maintained well in the reasonably well lit areas and there's no drop in color saturation. Dynamic range is fairly wide as well, though we'd prefer a brighter exposure in most cases than the one delivered.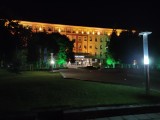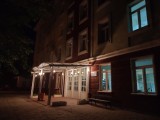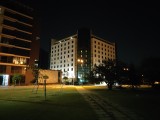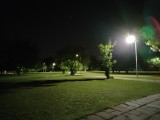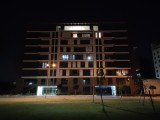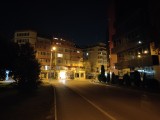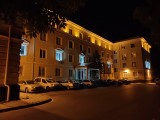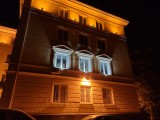 Low-light samples, main camera, Photo mode
You do have Night mode to brighten up the shadows for you, and that it does well. Highlights do get better developed too - so solid Night mode results. Night mode shots come with some fine detail loss and extra heavy sharpening to try and compensate for it, but also less noise.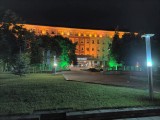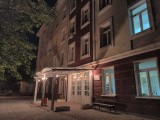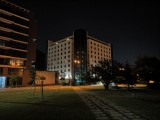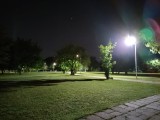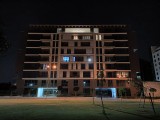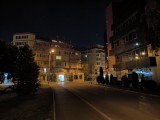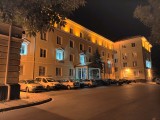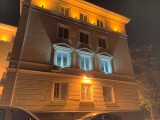 Low-light samples, main camera, Night mode
The ultra wide cam doesn't fare quite as well in the dark, as was to be expected. It's struggling to gather enough light in Photo mode and you'll often end up with very underexposed shots in particularly dark scenes. Dynamic range is pretty narrow as well.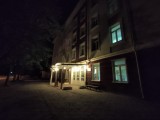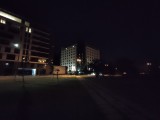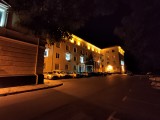 Low-light samples, ultra wide angle camera, Photo mode
Night mode helps a bunch, and produces generally a lot more usable shots, though it does help to examine them downsized to fit your screen. That way you can appreciate the improved exposure and dynamic range, and you won't have to look at the heavy-handed sharpening from up close.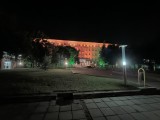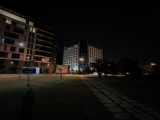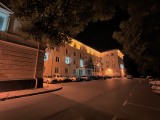 Low-light samples, ultra wide angle camera, Night mode
Portraits
The portrait mode on the Reno4 Pro works really well. Subject isolation is competent, there are no clipped ears and the border along clothes is also rendered without glitches, even our usually problematic wooden wall cladding doesn't present issues. Naturally, messier hairstyles won't be as forgiving on the algorithms, though we found the results to be good enough.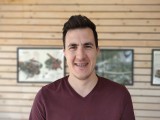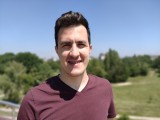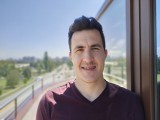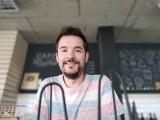 Portrait samples
Portrait mode on the Reno4 Pro works on non-human subjects too a similarly high rate of success.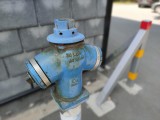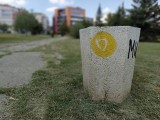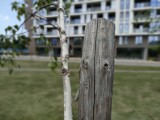 Portrait samples, non-human subjects
Close-ups
The close-ups out of the Reno4 Pro's 'macro' camera are unimpressive, even as these modules go. Two megapixels is not a lot of pixels to begin with, noise is pretty high, dynamic range is narrow and color saturation is lacking. That's on top of the inherent issue that the cam has fixed focus, so you need to place the phone almost exactly 4cm away from your subject. Perhaps it's a good thing that Oppo stuck the macro shooter out of sight in Expert mode, after all.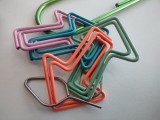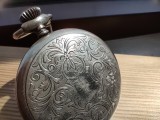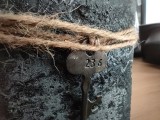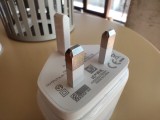 Close-up samples
Selfie camera
The Reno4 Pro puts out a solid selfie performance. Images are captured in the nominal 32MP resolution by default and there's no 8MP mode, so you'd be getting big files. They'll also be packed with detail, particularly in scenes with well balanced light. Noise is clearly visible at 1:1 magnification too, but it's unlikely you'd be pixel-peeping into 32MP selfies.
You're more than likely to notice the limited dynamic range in more challenging light - in our experience, HDR worked unreliably (or, rather, didn't work even though the indicator popped up) so you end up with blown highlights. We shot numerous contrasty outdoor scenes with HDR set to both Auto and On and it was an outlier if we actually got an HDR image. A positive spin on this could be that the phone exposes for faces, but we'd appreciate to have that and some highlight detail.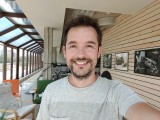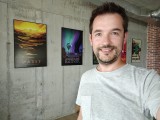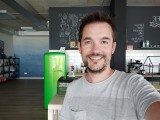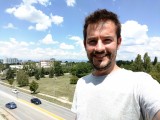 Selfie samples, 32MP
Selfie portraits come with good subject separation and pleasing, natural-looking blur. The occasional combination of subject and background can create some weird border areas (third sample, both sides of the neck), but multiple shots with slight changes in composition should ensure you get a usable image.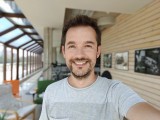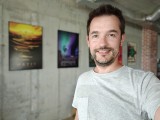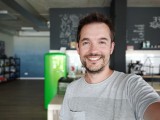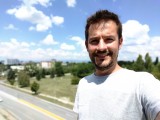 Selfie portrait samples
Video
The Reno4 Pro records video up to 4K resolution at 30fps with its main cam and 1080p at 30fps with its ultra wide module. 2x and 5x zoom levels are available too, despite lack of dedicated telephoto camera. You get to choose between the h.264 and h.265 codecs with the older and less efficient but more widely compatible h.264 the default option.
4K footage (50Mbps bit rate) out of the Reno4 Pro comes with a caveat - it's significantly cropped. Worse, however, is the fact that you don't get to see that in the viewfinder - it shows the full width of the sensor while recording only to serve you a tighter field of view in the end result. Mind you, that's the state of things on our review unit. A later firmware version, not available to us at the time of testing, has fixed that.
The actual video quality is so-so - the fairly wide dynamic and the conservative processing we do like, but the image is unusually soft and colors have a greenish tint.
The 1080p resolution gives you the native field of view, so that's good. The 60fps mode (17Mbps) maintains the 4K footage's color rendition, while in the 30fps mode (20Mbps) gives a slightly truer rendition. Despite the lower bit rate for the higher frame rate (counterintuitive indeed, isn't it), both modes give you comparable level of detail and it's some pretty good 1080p detail at that, so we can count that as a small win too.
Zooming in to 2x, the Reno4 Pro maintains its 4K cropping behavior and the color reproduction differences between modes remain as well. 1080p footage is easily usable at this magnification, in both 30fps and 60fps flavors, though 4K is jaggy and best avoided.
The ultra wide angle cam's footage isn't quite as good - dynamic range is narrow and colors are overly saturated, though detail is decent.
Stabilization is constantly active in all modes when shooting on the main cam with no option to turn it off. There's no stabilization on the ultra wide by default, though the Ultra Steady Pro mode does use that module for capture and technically you can get stabilization on the ultra wide that way.
The regular stabilization works excellently overall - it smooths out walking induced-shake, doesn't produce any jelloing or wobbling, handles pans well, and will stay planted on your subject if you're just pointing the phone in one direction. The ultra wide angle cam's footage is very shaky in its default shooting state - we're more than a little perplexed why Oppo didn't implement any stabilization in this mode.
The Ultra Steady mode (non-Pro) uses the main cam and records in 1080p at 60fps. We'd say there's a marginal improvement in stability and a more noticeable viewfinder lag, particularly when panning. The Ultra Steady Pro mode switches to the ultra wide cam and records in 1080p at 30fps. It's stable, that much is true, but can be glitchy with some areas in the middle of the frame seemingly floating on top of the image.
The Reno4 Pro has a few video filters to play around with colors. What's called 'Portrait color retention' will record a mostly black and white clip, but render in color people if it sees them in the frame. Then there are 'Crimson', 'Forest Green' and 'Sky blue' modes which will show red, green or blue subjects in color leaving the rest monochrome. Here's a sampler of videos.
Competition
The upper midrange segment where the Reno4 Pro finds itself in isn't without competition. The Samsung Galaxy A71 retails for about as much as the Reno and will give you slightly better battery life (though with much slower charging), and higher-res main camera, and a chipset that's 10 more than the one in the Oppo (Snapdragon 730 vs 720, not that it makes a huge difference), but none of these is enough to make it a winner. The Reno4 Pro has the superior display, believe it or not, and it's 18g lighter, which could be important. Realistically though, with minor differences here and there, and virtually identical prices, this will often be settled on brand and UI preference alone.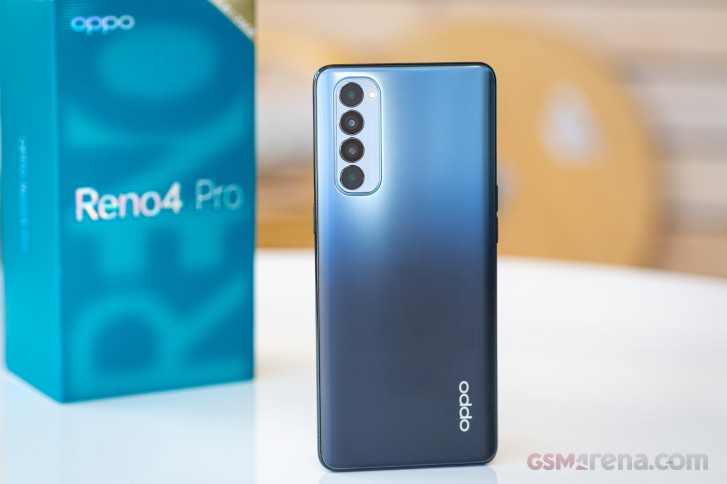 Going against the vivo X50, more differences emerge. The X50 has a proper 2x telephoto cam (that vivo likes to call 'Portrait', but it's a 2x cam anyway), and a 5G capable and more powerful Snapdragon 765G chip, all in a more premium glass and aluminum package. The Reno, on the other hand, wins big on small niceties - headphone jack, microSD slot, FM radio, which the vivo lacks. While similarly priced, there's a pretty evident distinction between these two and if one fits your requirements, the other likely won't.
What about the just announced OnePlus Nord? This one is closer to the vivo in its features (like the Snapdragon 765G chipset), or lack thereof (no microSD slot or a 3.5mm jack) than it is to the Reno4 Pro, but starts at a lower price point and that could be compelling argument in its favor. The Nord also has the ultra wide selfie cam going for it in an otherwise very closely matched camera bout. Again, the Reno4 Pro is the more versatile phone and it's hard to go Nord unless 5G or the bump in performance is important to you.
Now, if performance is important to you, but not so much 5G, the Redmi K20 Pro with its Snapdragon 855 is exactly your thing. It'll get you longer battery life than the Reno4 Pro, a full tri-set of cameras and a notch-free AMOLED display that may not be 90Hz but isn't half bad itself. The motorized selfie cam is cool too. Oh, did we mention the Redmi is some 30% cheaper?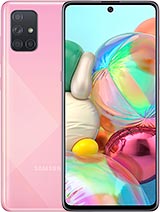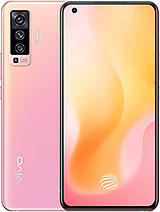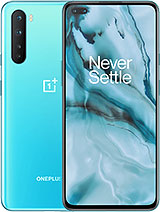 Samsung Galaxy A71 • vivo X50 • OnePlus Nord • Xiaomi Redmi K20 Pro
Verdict
Oppo has made a capable midranger with the Reno4 Pro, its focus clearly on the display and battery, delivering a dual-curved AMOLED with flagship-level brightness and industry-leading charging speed. The camera system wasn't that high on the priorities list, yet the Reno does a very good job with what it's got. The extensive list of small nice-to-haves rounds off a very appealing package.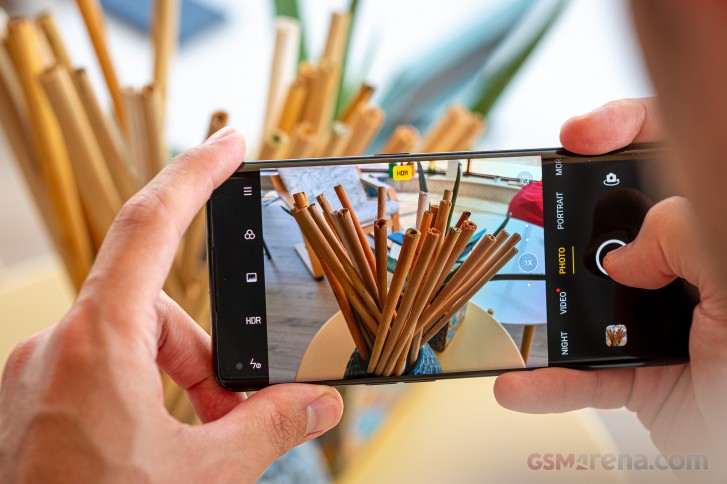 The one most obvious blemish is the Snapdragon 720G chipset in a landscape flooded with 765Gs, for mostly the same asking price. While we'd argue that it's really only an issue when comparing specsheets and benchmark scores, the truth is you definitely can get better absolute performance for the money elsewhere.
If you want to be gaming hard on mobile for a reasonable price, a Snapdragon 855 handset will do much better. The recent S765 offerings will net you 5G and a smaller performance boost. If none of that really matters to you, the Reno4 Pro will likely make you a happy buyer.
Pros
Very lightweight and fairly compact for the screen size and battery capacity.
Dedicated microSD slot, 3.5mm jack, FM radio.
Spectacular display.
Solid battery life, super-fast 30-ish-minute charging.
Good image and video quality overall.
Cons
All plastic build makes it light, but it's not too premium.
Not the most powerful chipset you can have for the money.
No telephoto camera, macro shooter is as good as non-existent.
tinyurl
is.gd
v.gd
v.ht
clck.ru
ulvis.net
shrtco.de
tny.im