The WH-1000XM4 is the latest in Sony's popular series of flagship noise-canceling wireless headphones. The 1000XM4 arrive two years after the launch of their predecessor, which received universal acclaim. With the 1000XM4, Sony has chosen to, once again, not reinvent the wheel but just bring minor improvements across the board and further refine what was already a good product.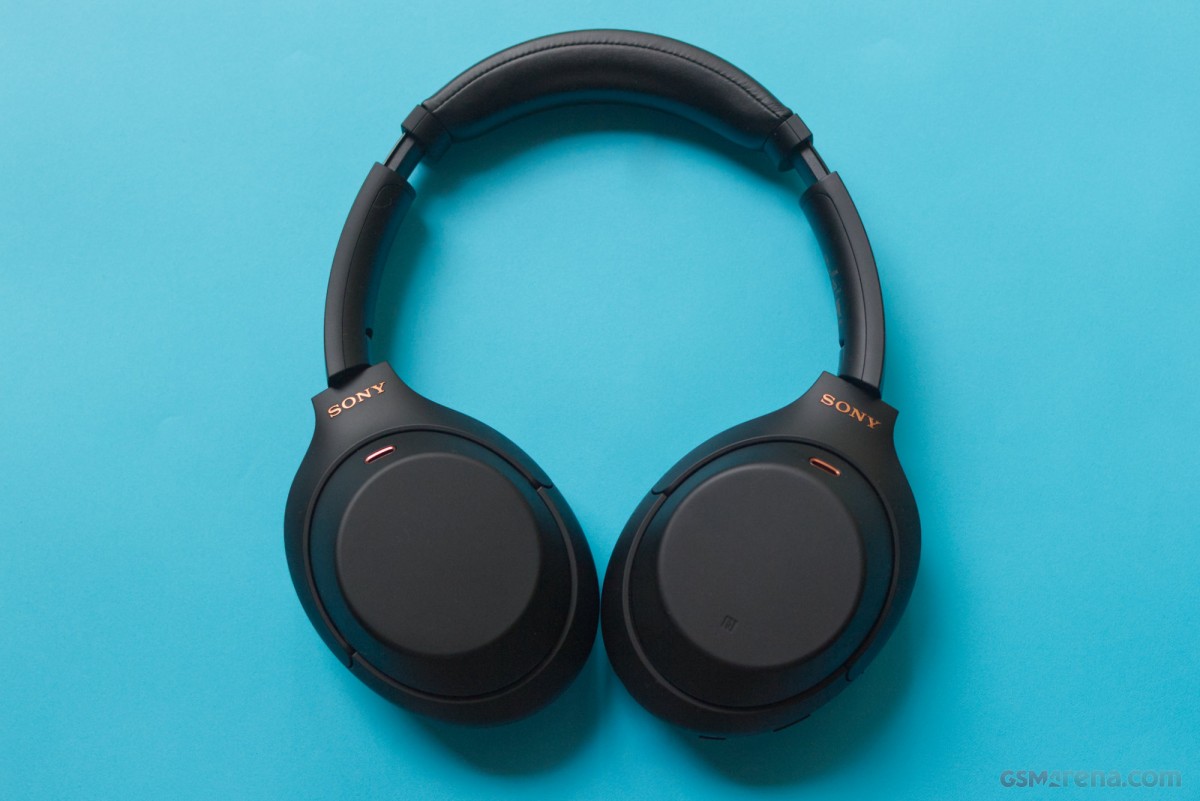 The improvements on the 1000XM4 focus largely on the software side, with the inclusion of things like a new noise-canceling algorithm, multi-device pairing, a 'speak to chat' feature, DSEE Extreme, improved voice pickup, and Google's Fast Pair feature, with some new hardware features like an optical sensor for wear detection and Bluetooth 5.1. Things that have remained the same include the design and battery life. But then some things are missing this time around, such as the lack of aptX and aptX HD codecs.
We will be discussing all that and more in this review so make sure to read through till the end before you make your purchase decision.
Design
Visually, the 1000XM4 are identical to their predecessor. They even come in the same two colors, so there's no way to tell them apart when you spot someone wearing them. The only difference is on the inside of the left earcup, which is where the optical sensor for the wear detection sits.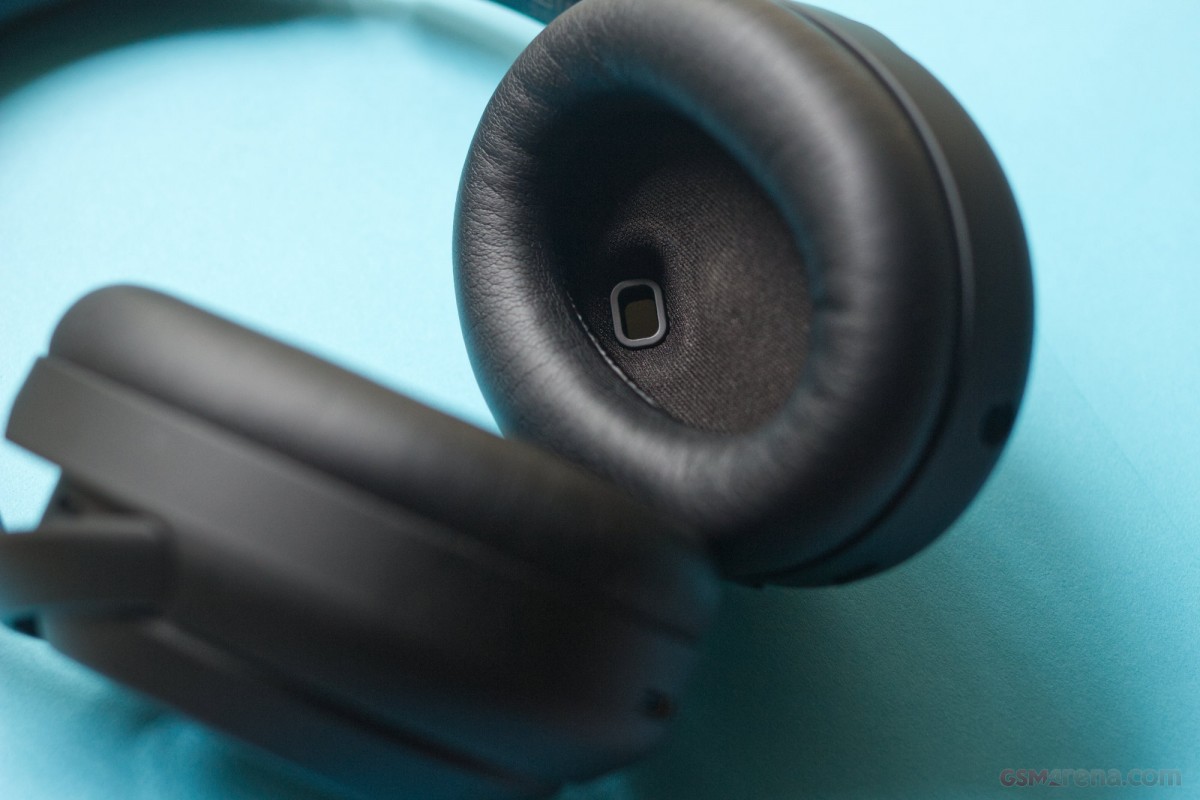 Sony has chosen to retain the basic design of the 1000X series over its many iterations. Version 3 and 4 differ slightly from 1 and 2 but they all have the same unmistakable look.
To me, this is not a bad thing. Aesthetically, it's a very pleasing design with a refined, sophisticated appearance that is discreet enough to be worn outdoors without drawing attention towards them. The ear cups are also quite lean so the headphones don't stick out much from either side. The fit and finish of the materials is also quite good and the 1000XM4 have a lush feel to them.
Aesthetics aside, the functionality of the design also hasn't changed. The headbands are adjustable with a satisfying sliding mechanism. However, one issue with the sliding is that it has to be done when the headphones are off your head. That's because once you wear them, the headbands get bent, which prevents the ear cups from sliding smoothly on the metal rails. I found it extremely difficult to decrease the length of the band while still wearing them as the mechanism just seems to get jammed when worn.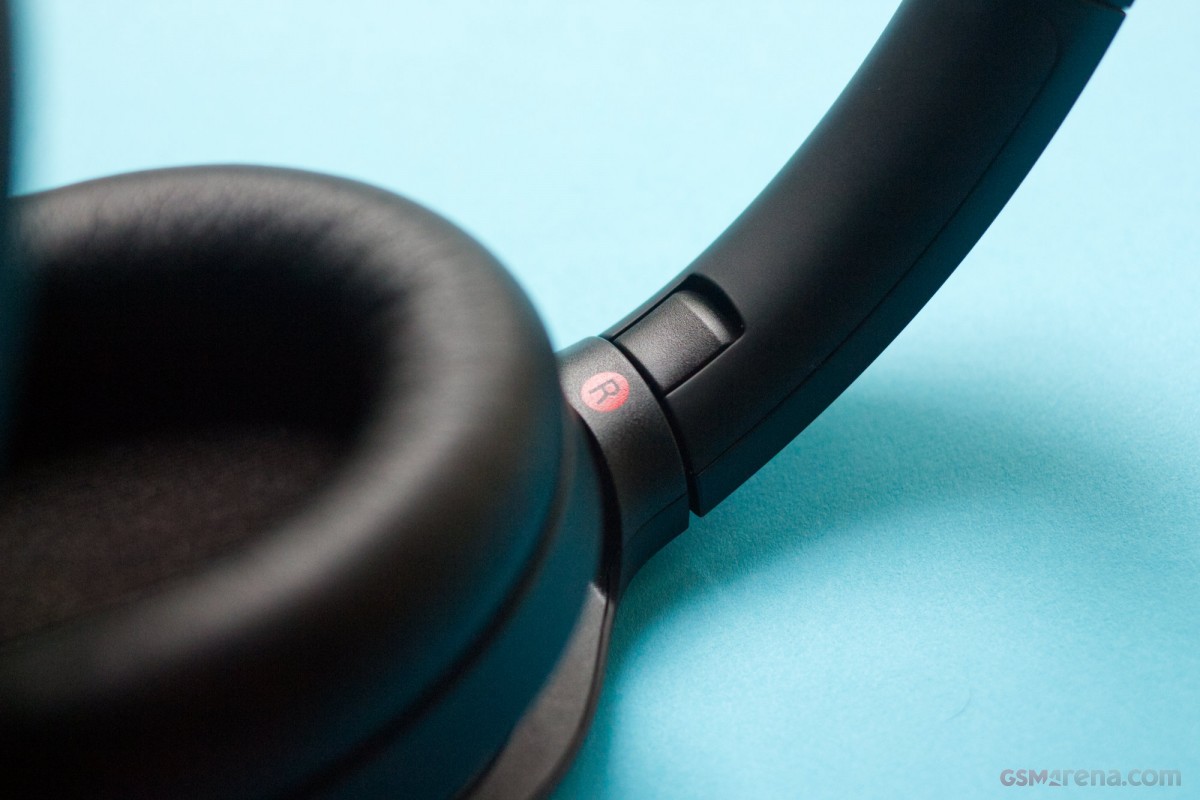 The ear cups swivel to the side, so they can be made to lie flat on your collar bones when you take them off your head and wear around your neck. However, with my preferred size of headband, the 1000XM4 get uncomfortably tight around my neck until I swivel the ear cups sideways, and even then it's not cozy.
The headband also folds inwards from near the extension joint. This allows you to fold one of the speakers in so you can place them inside the supplied carrying case. It's not a particularly compact size even when folded this way and the headphones will still take a fair bit of space. The case, however, is very well designed, with pockets to keep the supplied audio cable and the airplane adapter.
The controls on the 1000XM4 are also identical to the 1000XM3. You have a mixture of touch gestures on the right ear cup and physical buttons on the left ear cup.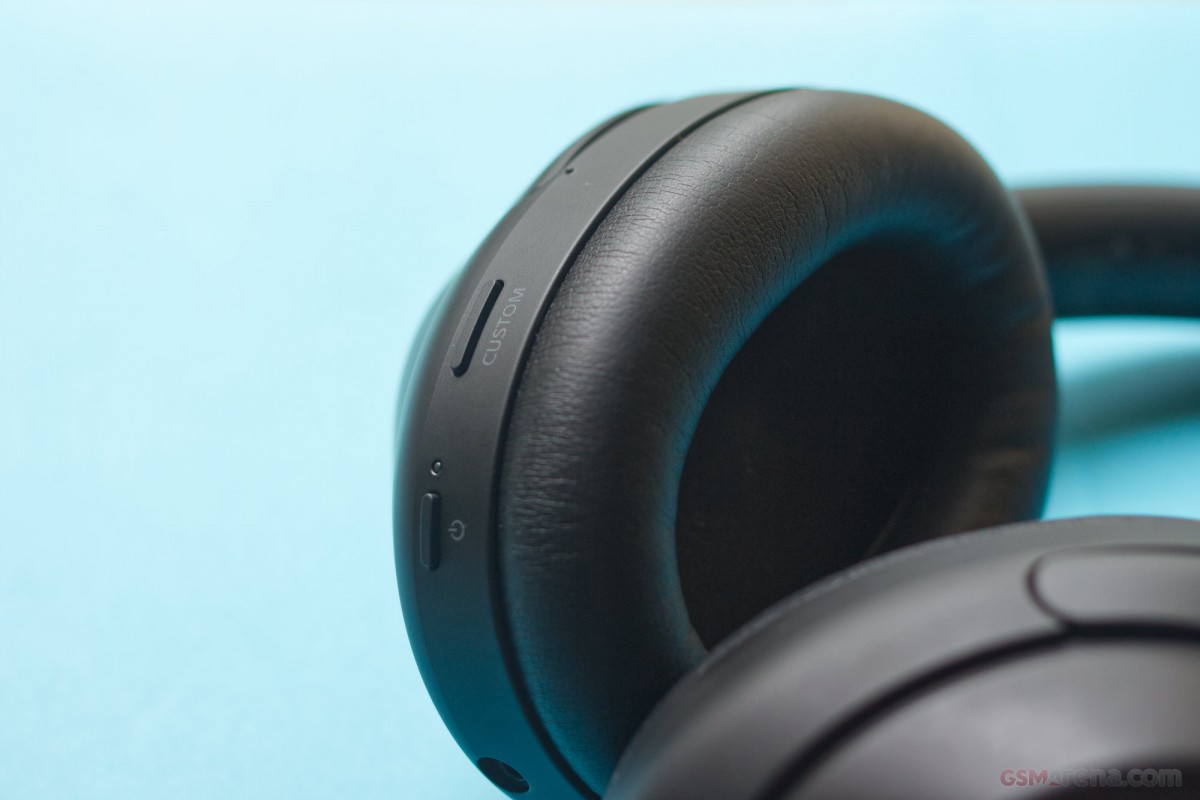 The 1000X series have always had these touch gestures and I've never been a fan of them. It's a cool thing to demo to your customers in a store or to show off to your friends but it's not the most practical and user-friendly way to control. First of all, the gestures are only available on the right ear cup, so if you are left-handed or have your right hand occupied, you will find them quite awkward to use with your left hand.
The other issue is that they just aren't reliable. Sometimes, they work as advertised; up/down to increase/decrease the volume one step, swipe and hold to keep adjusting, left/right to skip forward/back a track, and double-tap to play/pause. But I often found myself swiping and not getting any reaction.
Third, up/down/left/right are all relative to the position of your head. If you are looking up, an upward swipe is a side swipe now for the headphone. This could be the reason why the gestures don't work sometimes as you are swiping in the wrong direction relative to the position on the headphones.
Fourth, the gestures don't work if you have gloves on.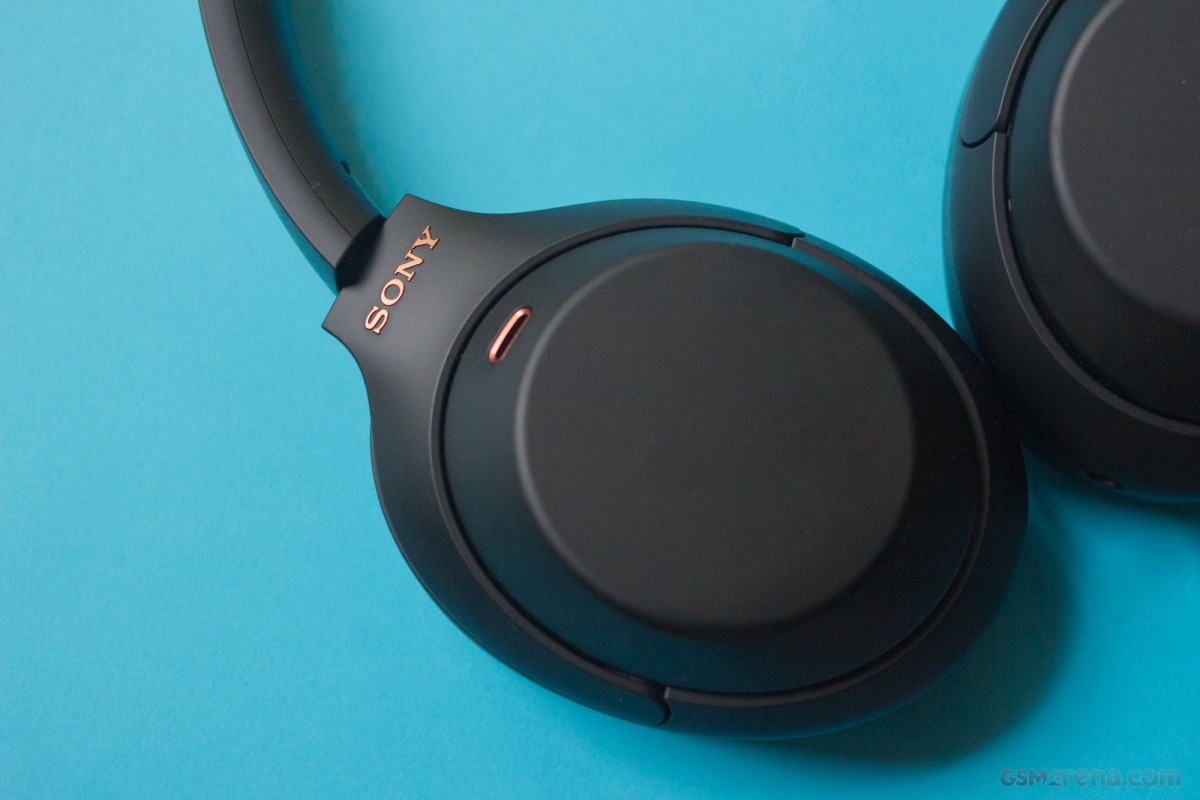 And finally, using gestures just looks plain silly in public. The issue is that you have to make fairly dramatic, deliberate swipes otherwise they often don't work and you don't want to be the only dork in the room tickling the side of your headphones.
Having physical buttons takes care of all of these issues. They always work reliably, regardless of the position of your head, whether you are wearing gloves or any other situation. You also don't look silly using them in public. The 1000XM4 has two buttons, one for power/pairing and the other for the noise canceling/voice assistant, and they work perfectly every time. Would be nice if we could have more of those for everything else.
That aside, there is not much else to lament about the design of the 1000XM4. These are still largely well-designed pair of headphones with a premium fit and finish.
Comfort
The WH-1000XM4 are an extremely comfortable pair of headphones. Most of it is down to the ridiculously plush ear pads, which cocoon your ears with their marshmallow softness. You could wear these for hours and not feel any pressure or discomfort in or around your ears. The ear cups are also deep enough to not touch your ears but just in case they do, Sony has lined them with a soft, spongy material.
The headband is also covered with the same soft padding as the ear cups and is also quite comfortable. I have read reports of some people claiming that the padding has improved on the WH-1000XM4 over the WH-1000XM3 but I don't have the older models with me to compare.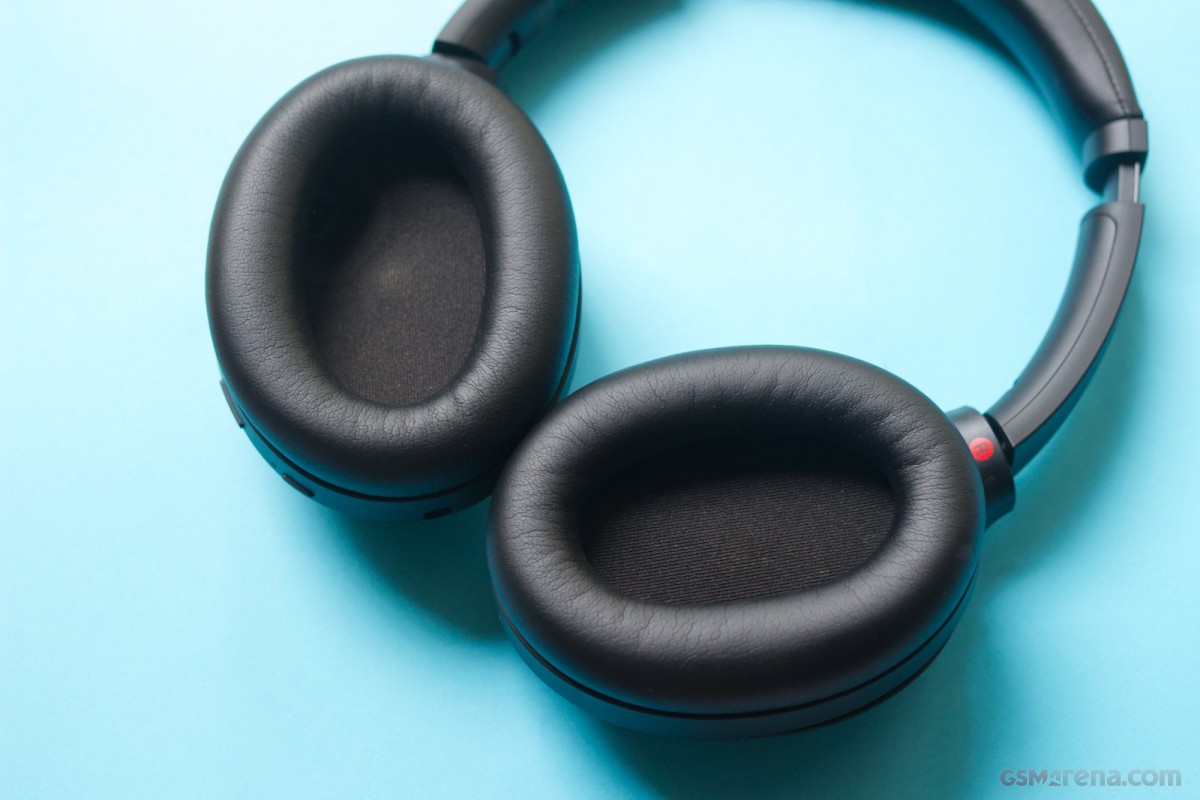 The WH-1000XM4 are also fairly light. This, coupled with their compact size, means you can walk around with them or wear them on long-duration flights and just forget they are there. The low mass means every time you turn your neck you don't feel the inertia of the headphones swaying your head and you can also move forward a fair bit and not have the headphones slide off the front.
I should note that I don't wear glasses so I can't comment on how the experience is if you have glasses on underneath the headphones.
My only issue with the comfort of the headphones is the lack of ventilation. Since these are noise-canceling headphones, there's not much air moving in and out of the ear cups. This is not a problem in countries with cold weather or if you are constantly in air-conditioned environments but if you are in hot and especially humid weather then, unfortunately, you will find your ears sweating quite a bit. This has been the case with noise-canceling headphones since forever and there's not much that can be done about it.
Software and Features
The WH-1000XM4 has a range of software features, all of which can be accessed from within the Sony Headphones Connect application, available on iOS and Android. It's not mandatory to have this app installed but it lets you control so many things, not to mention provides software updates, that it just makes sense to have it.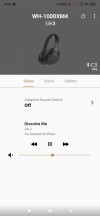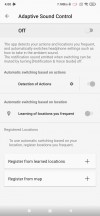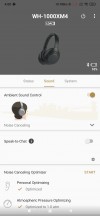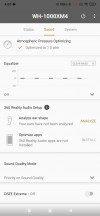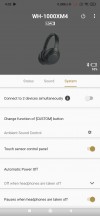 Sony Headphone Connect app
I have covered some of the features in this app in previous Sony headphone reviews. These usually include things like Adaptive Sound Control, which adjusts the level of noise cancellation based on your location, Ambient Sound Control, which lets you adjust the level of ambient noise coming in, 360 Reality Audio, which creates a custom HRTF profile for use in apps that provide content in this format, and DSEE, which upsamples low-resolution music. You can read about all of these in the recent WF-1000XM3 review. Most of these don't add much value to the product and are not worth belaboring on.
Instead, I will focus on the new and actually useful features for the WH-1000XM4 here. The first of these is multi-device pairing. This feature has been requested for a while now and for far too long wireless headphones have shipped without it. The WH-1000XM4 does support it, but there's a caveat.
First, the good bit. Yes, you can pair two devices at the same time. You can go about it pretty much how you'd normally pair with the devices. Once that is done, you have to go into the Sony Headphones Connect app and check the first option in the System tab. Here, you will be asked to select the second device from the history of paired devices. Once chosen, the app will then attempt to connect the headphones to the second device while maintaining connection with the current one.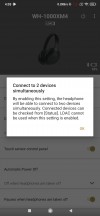 Multi-device pairing
After that, you're done. The cool thing is, you could pair your WH-1000XM4 with your phone and, say, your laptop and the app is aware of both. So even if you play something on your laptop, you can control the playback within the Sony app on the phone as if it was playing on the phone itself.
The only bit of bad news here concerns the codecs. The WH-1000XM4 supports SBC, AAC, and LDAC but multi-device pairing does not work with LDAC, so depending upon what both of your paired devices support, you will be brought down to AAC on both or even SBC on both. Right now, this is the price to pay for multi-device pairing, where you will lose out on some of the audio fidelity for the sake of convenience.
The other new feature and my personal favorite is wear detection. There is now an optical sensor placed inside the left ear cup, which lets the headphones know when you are wearing them. It seems there is a bit more going there as well as I wasn't able to fool the headphones into playing by simply manually covering the sensor.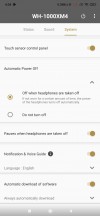 Wear detection settings
The sensor enables two features on the headphones. The first will simply pause the audio when you take the headphones off or even just raise the left speaker off your ear. The other feature will wait 15 minutes after you've removed the headphones and then turn the headphones off, even if the sound is still playing. I learned this the hard way as the headphones kept turning off while I was doing the battery life runs even though the sound was still playing.
You can disable both these features individually. I don't see much point in turning off pausing audio when the headphones are removed but you could disable switch off after a certain amount of time if you don't want your headphones to switch off if you don't use them for a while.
The third new feature is 'speak to chat'. What STC does is automatically pause the music and increase the ambient sound level in your ears when it detects you are speaking. You can choose how sensitive the headphones are to your speaking and also choose how long the headphones will stay paused once you are done talking.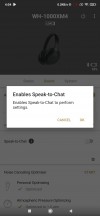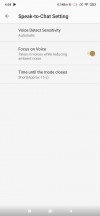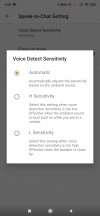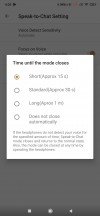 Speak to chat
I was surprised initially when I found out how well the headphones detected me speaking to someone. Usually, it would be someone walking into the room and talking to me, and then me going "What?" which would automatically kick in STC. The issue is, STC relies on you talking and not just listening. If you don't talk much or often in this conversation, the music will come back on once the timer expires, your conversation be damned.
STC is also sensitive to other sounds. It can pick up some other loud voices near you as you speaking. It can also mistake you making other vocal sounds as speech. One time I cleared my throat and it thought I was talking. Despite these issues, I still decided to leave the feature on and just made the expiry timer long enough that it wouldn't turn off in the middle of a conversation. It's much easier to just manually turn the music back on when you're done instead.
Some of these new software features add a lot of value to the product. They may not be enough to tempt 1000XM3 owners to upgrade but they are certainly nice to have for new buyers.
Performance
Audio
The WH-1000XM4 are closed-back headphones with a single 40mm dynamic driver on either side. The aluminum-coated LCP drivers have a frequency response of 4-40000Hz but it's limited to a maximum of 20-40000Hz when used with Bluetooth. From what I can tell, the drivers are identical to those on the WH-1000XM3.
The WH-1000XM4 support SBC, AAC, and LDAC codecs for transmission over upgraded Bluetooth 5.1 connection. There is no support for aptX and aptX HD codecs as Sony has now switched over to using MediaTek processors on its headphones, which lack native support for these codecs. While LDAC is fine and has fairly wide support these days on Android, it's not as consistent as aptX codecs due to its tendency to fall back to lower bitrates when the connection is less than perfect. I will discuss this further in the connectivity section.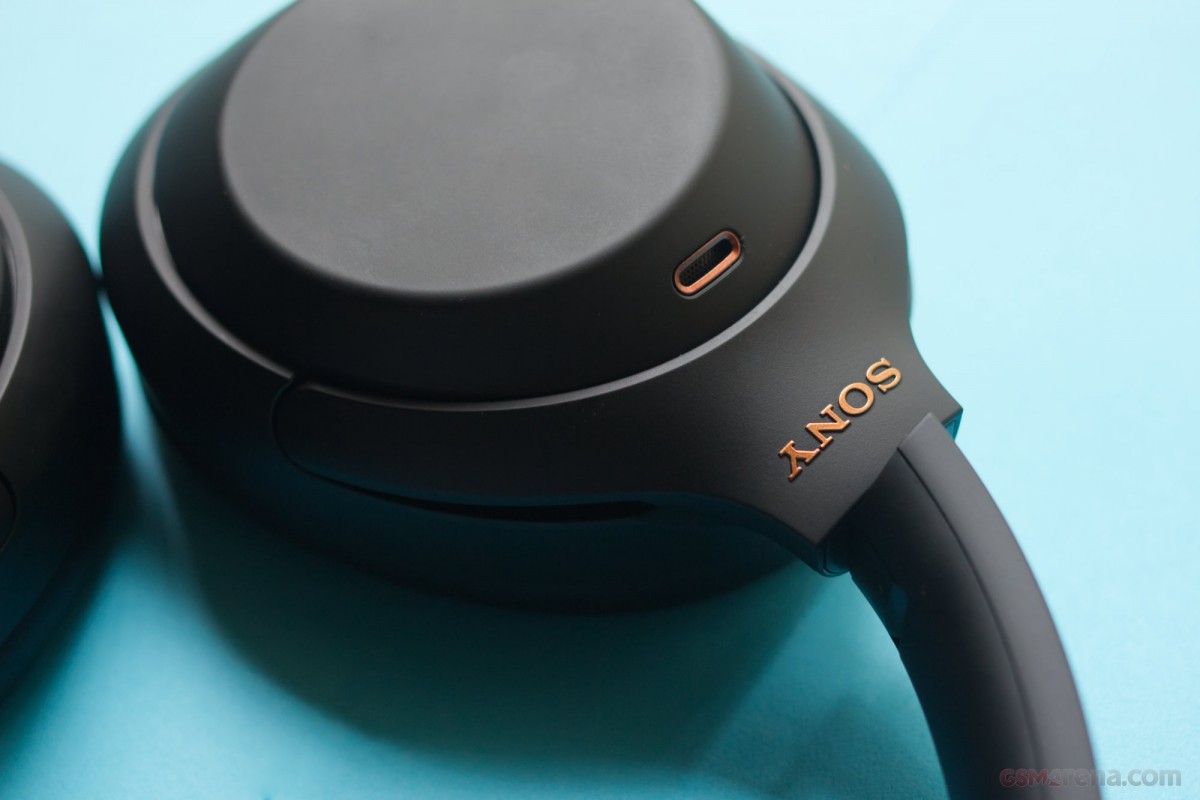 For audio testing, the WH-1000XM4 were tested using all three codecs over a wide range of platforms. LDAC testing was done using the highest bitrate codec by forcing it through Android's developer settings. A variety of content was used for testing, including high-resolution 24-bit 96kHz files. Some of the testing was also done using the supplied audio cable in wired mode.
The WH-1000XM4 are a great sounding pair of headphones. Sony has improved the audio quality compared to WH-1000XM3 by adopting a more neutral frequency response, which sounds cleaner and less muddy.
The bass response has seen the most change from the previous model. The WH-1000XM3 had a consistently inflated low-end response, which added additional thump to the sound but also tended to get muddy and bloated. The WH-1000XM4 corrects that by adopting a mostly neutral bass response with just a touch of warmth to it. The resultant bass line is quite clean, letting you appreciate the instruments and vocals that may fall in this region without unwarranted rumble. The sound is lacking in some of the lowest registers, where it seems to lose some of the energy but it's not going to be a problem for most content.
The mid-range also benefits from cleaning up the bass region. The WH-1000XM3's bloated bassline seeped into the lower mid-range, creating additional warmth in male vocals and providing a boominess to the sound. The WH-1000XM4 mid-range is much more consistent in comparison. It's not forward but it also doesn't go to the back of the mix and generally, there is a good sense of balance throughout.
The treble response has also improved on the WH-1000XM4. You get an improved presence in the higher-end with better detail and definition. There is more treble in the slightly upper reaches of the treble and a bit less in the lower regions, which could affect female vocals and string instruments slightly, but it's not too much of a concern.
The WH-1000XM4 have a fairly restricted soundstage due to their closed-back nature. You do feel like the sound is trapped within the confines of the headphones and not necessarily around you. It's a limitation of noise-canceling and closed-back headphones in general and although the DSP tries to emulate a wider soundstage than what the drivers are capable of, you don't quite get the same feeling you would with open-back headphones.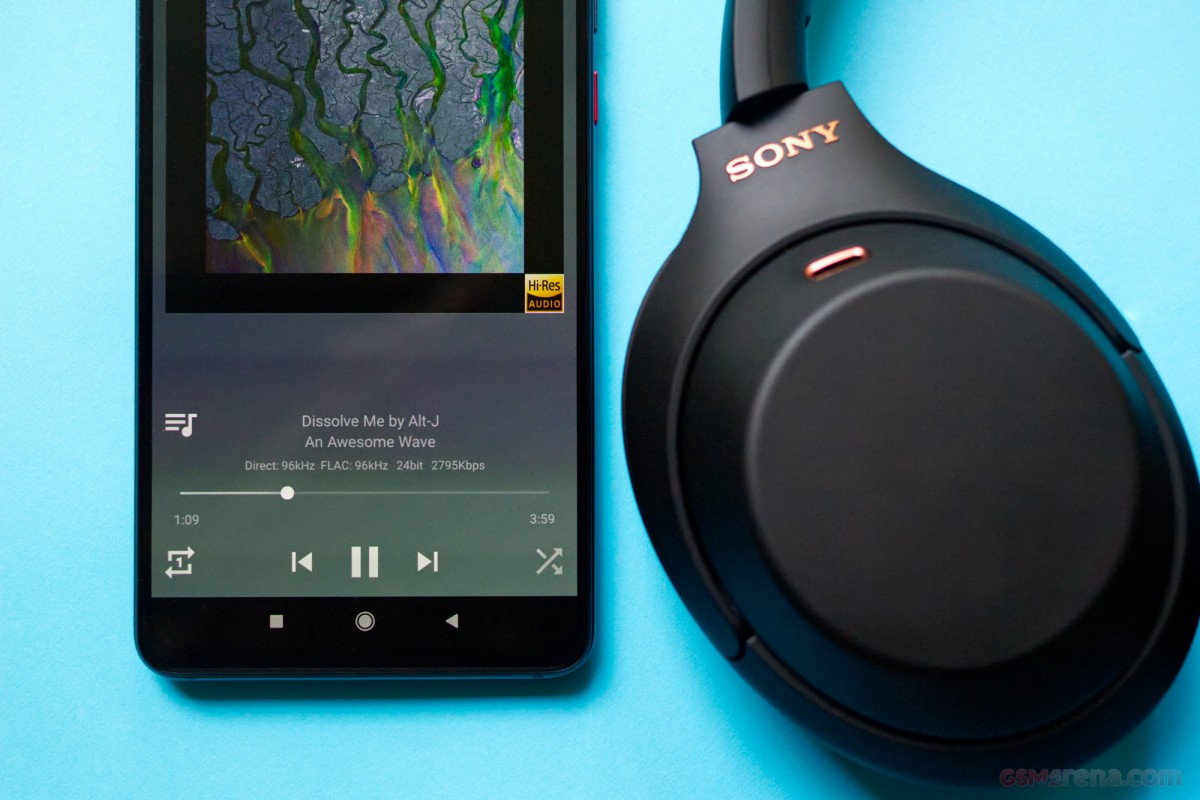 Overall, though, I was impressed by the sound quality of the WH-1000XM4. Sony has made the wise decision of going back to the warm but more neutral-leaning sound of the first generation of WH-1000X. It's a more authentic sound that works with more types of content without significant coloration. It's the opposite of what Bose did with the 700, where they made the sound less neutral and a bit more bass-heavy than the QuietComfort 35 II. I have no doubt that Bose' decision was influenced by the success of the bassy-sounding WH-1000XM3 but personally, I think Sony made the right decision in course-correcting back to a more neutral sound.
However, as good as these headphones sound, I would like to remind readers that you can still get a better sound for equal or even less money if you go wired. Quite often people see the high price tag of these headphones and assume the sound quality would be similar to similarly priced wired headphones but that's not the case. Most of the money you spend on wired headphones goes into making them sound good whereas most of the money you spend on wireless headphones goes into making them wireless. If you want something to listen to during a train commute, air travel, or just walking your dog, these will sound good enough while providing the wireless freedom and noise-cancellation you paid for. If all you want to do is sit in front of your desk at home and enjoy your music, you can get phenomenally better sounding headphones for the same money or spend about a third and get similar sounding stuff.
Noise-canceling
The Sony WH-1000XM4 have impressive noise-canceling performance. This was established with previous iterations but Sony claims to have improved it with this model with a new algorithm.
I just want to say up front that I don't know if the WH-1000XM4 are improved over the WH-1000XM3 in this regard. It's been two years since I reviewed the WH-1000XM3 and the degree of noise cancelation is not something one remembers. The best way to compare would be side by side and since I don't have a pair of those now, there is no way I can confirm Sony's claims of improvements.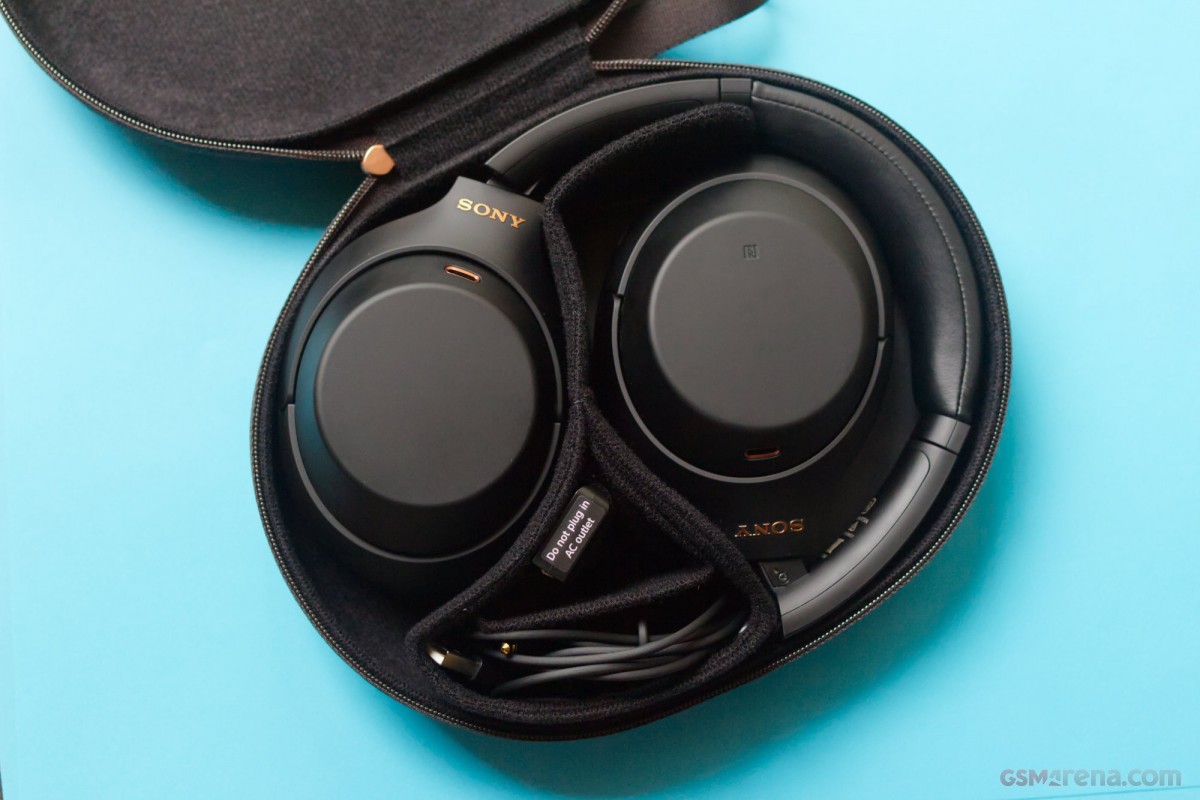 I can say that the active noise-canceling on the WH-1000XM4 does work quite well most of the time. I didn't travel with them unfortunately due to the ongoing human malware situation so most of the testing was done indoors with some outdoor use. Still, the WH-1000XM4 do a great job of isolating most background noise. They are also surprisingly effective at blocking speech so you do have to use the palm gesture on the right ear cup if you intend to hear what the other person is saying. The headphones also worked great to isolate sounds of heavy rain and even some thunder, although the louder ones would seep through occasionally.
My issue with the noise-cancellation is that occasionally it would pass some of the noise in through one of the speakers. I don't fly much these days but I do have airplanes flying overhead constantly where I live. The WH-1000XM4 do this weird thing where it would play the sound of the aircraft going overhead through the left speaker while the right one worked to cancel it out. This happens consistently, every single time. To the left ear, it almost sounds like I'm watching some content with the sound of airplanes taking off. And just to confirm, this is not sound leaking in, this is the speaker itself reproducing the sound of the aircraft.
Now, the sound isn't loud but it is audible and because it essentially plays through the speakers you can hear it even over the music. This defeats the purpose of noise-canceling headphones if the speakers themselves are playing the noise for you. I'm sure this is either a bug or just something that can be tweaked in the algorithm but it is quite distracting.
Other than that, the noise-canceling performance is excellent. Again, I have no way to prove if it is better on this year's model. Nor do I have any way to verify if it is the best noise-canceling on the market. But it is certainly very good and should be sufficient for most situations.
Microphone
The WH-1000XM4 have average microphone performance. Voices sound reasonably full but still overly compressed. Background noise suppression is adequate but not exceptional. The overall quality is fine for short voice calls but completely unremarkable overall for a premium set of wireless headphones.
Again, if audio quality is important, get a pair of wired headphones. Even the microphone on the wired EarPods will sound better.
Latency
The WH-1000XM4 have fairly manageable latency. There is some minor delay when watching videos, which can increase further if your paired device is not up to the task (I do my latency tests with Windows 10, iOS, or macOS as Android has a fair bit of audio latency itself). However, most people likely wouldn't notice this. But if you do need low latency for things like gaming then the supplied cable should get rid of it entirely.
Connectivity
The WH-1000XM4 had fairly stable and robust connectivity with most of the paired devices. I was able to walk around with the phone in the pocket, some distance away but in the same room, and in the next room and the connection would stay stable throughout.
The issue comes with LDAC 990kbps, which can be quite finicky. This bitrate is only really usable about an arm's length away from the phone or if you are within a clear line of sight and in the same small room. It's also dependent a lot on the transmitting device, as some phones can struggle to maintain a stable connection at 990kbps even if the phone is in front of your face.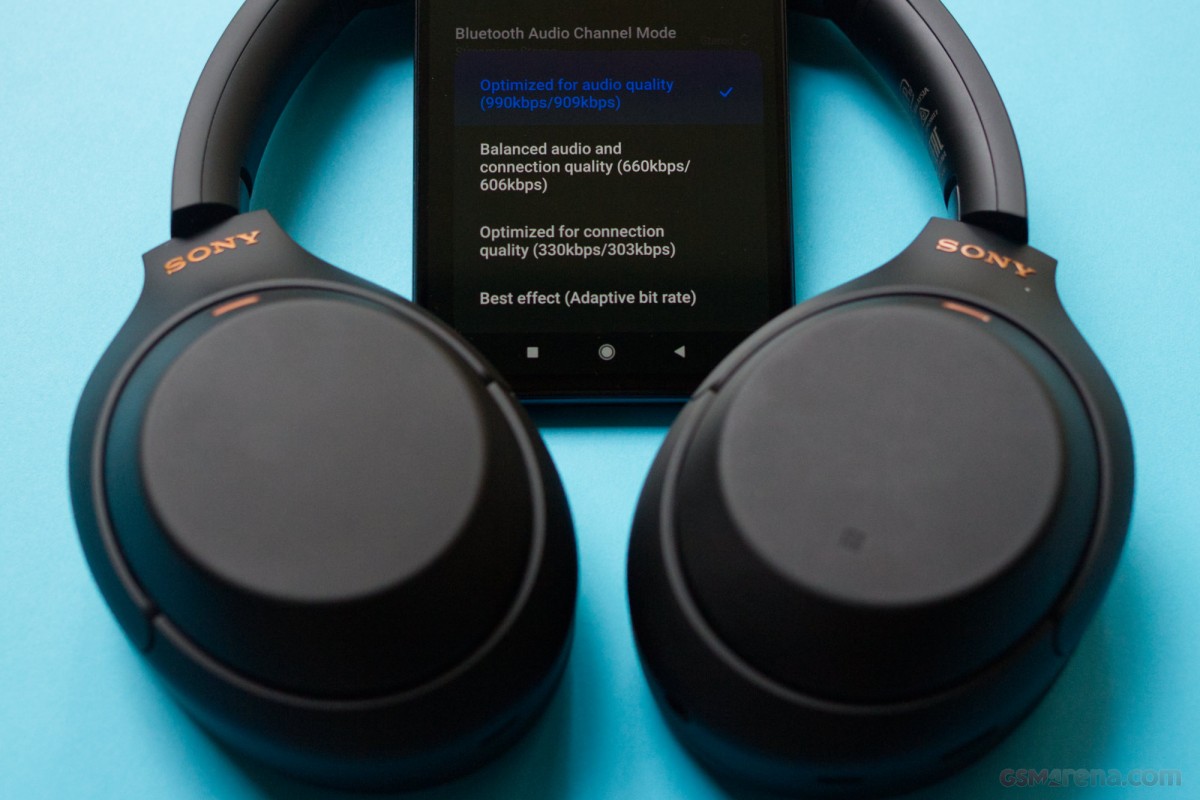 Unfortunately, LDAC is only really valuable at 990kbps or at worst, 660kbps. You lose all the high resolution, high bit depth advantages if you drop down to 330kbps, which is no better than SBC or AAC. If you leave your phone on auto, which is how it's configured and will default to every time your headphones are restarted, most Android phones will resort to using 660 or 330kbps to prioritize stability. 990kbps can mostly only be obtained manually and then you have to make sure to be close to the device.
This is why aptX HD is preferable as it's far more stable than LDAC and still has a reasonably high bit-depth, sampling rate, dynamic range, and low noise floor. Unfortunately, Sony decided to drop support for these codecs altogether to not pay royalties to Qualcomm, so here we are.
For those who will be buying these headphones for use with iPhones or other Apple products, the AAC codec (or even SBC for that matter) works just fine. The audio quality is also nearly identical.
Battery Life
The WH-1000XM4 have a rated battery life of 30 hours. Sony doesn't specify how it managed to get this figure, other than to state that it is with noise-canceling enabled. So for my testing, I chose to run them with LDAC set to 990kbps and a 24-bit, 96kHz file playing in a loop as anything else would be underutilizing the hardware.
In this testing setup, I got just over 25 hours of continuous use. This number is a fair bit short of Sony's claim. Usually, I'm used to seeing Sony headphones exceed their claimed battery life figures by wide margins, so I decided to run the test again. Even the second time, I got the same figure of approximately 25 hours.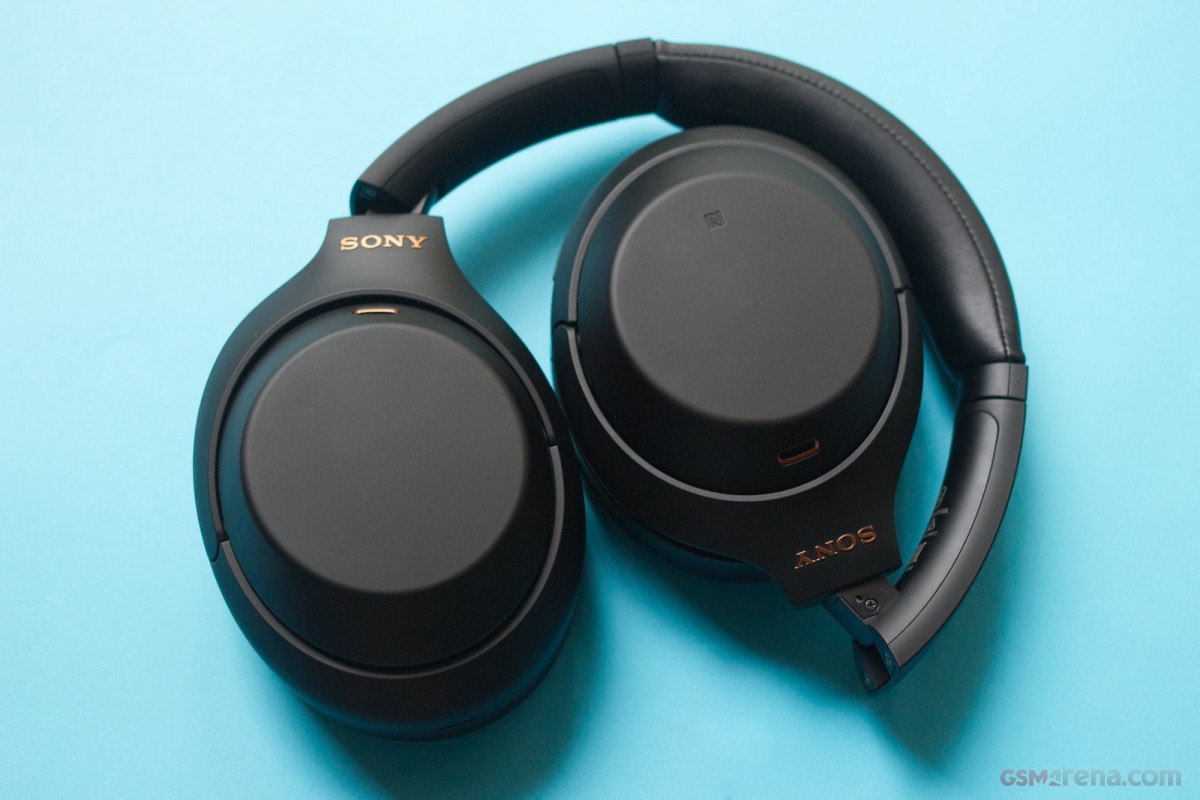 At this point, I was wondering if I should do a third run but this time with LDAC set to 660kbps or even 330kbps, which would be more realistic, or even just go all the way down to AAC but the thought of a third 25+ hour run didn't seem quite pleasing so I decided to stop at two. I may still do the AAC run at some point for a battery life figure that is more representative of use with an iPhone so do watch this space if that's something you are interested in.
When used in this worst-case scenario mode, the 25-hour battery life isn't bad but certainly not the claimed and much more impressive 30-hours. Fortunately, the headphones do have a quick charge feature that provides about five hours of use with a ten-minute charge. This feature works as advertised and I did get about six hours of use in the same worst-case test scenario that provided the 25-hour figure from before, so thumbs up for that.
A full charge of these headphones takes about three hours, though, which is faster than some of Sony's other headphones but still a fair chunk of time.
Conclusion
The Sony WH-1000XM4 are priced at $350. They will sell alongside the previous generation model, which have the same official pricing for now but can be had for about $100 less on Amazon.
The initial reaction to these headphones was that they are a bit underwhelming as there didn't seem to be any breakthrough for a product that arrived two years after its predecessor. But after spending over three weeks with these headphones, I can say that they are a definite step up over the previous model.
A lot of the improvements come from various little software and hardware features. Things like multi-device pairing, wear detection, and 'speak to chat' add a lot of value to the overall experience of using these headphones and now seem like something every pair of headphones should have. There's a lot more features if you choose to peruse through the Sony app but these are the ones that I found most useful, and all of them are new to the WH-1000XM4.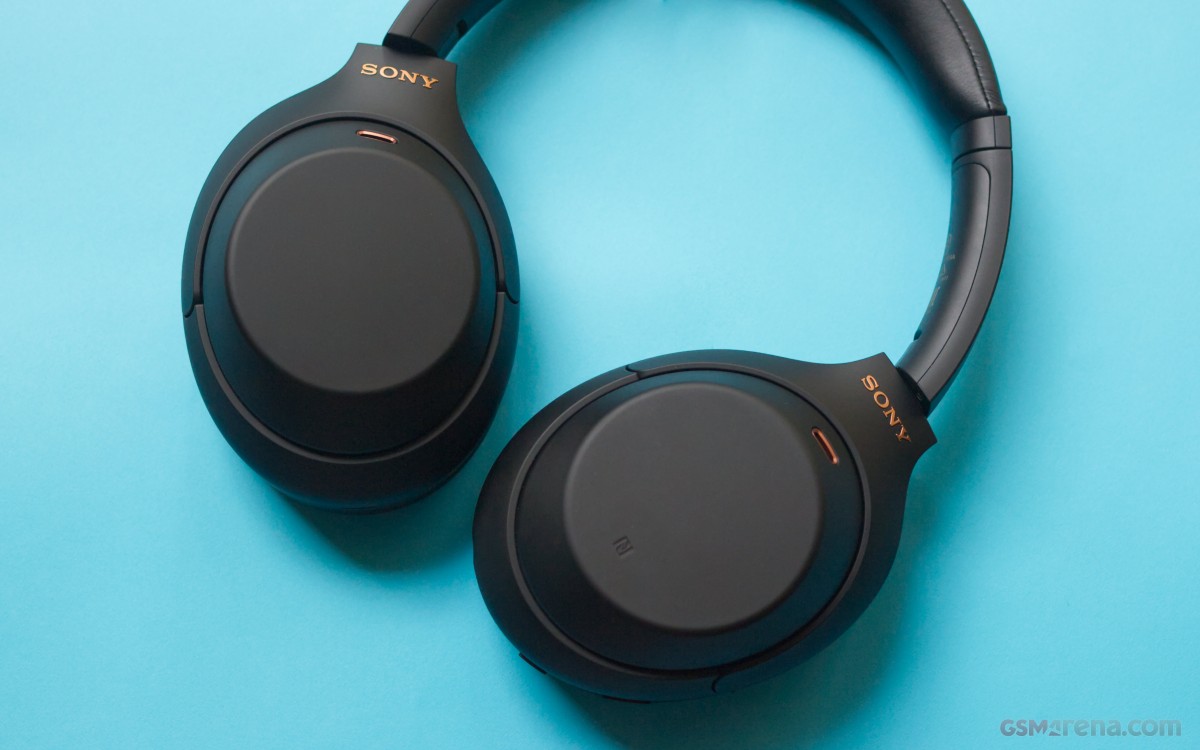 The other major improvement to me was with the audio quality. The WH-1000XM3 had a bassy, muddy sound that was neither accurate nor to my taste. This was one area where the old Bose QC35 II handily beat the Sony. The WH-1000XM4, however, feature a much more neutral sound that should please the purists while still maintaining some of the warmth of the previous model. It's a great sound overall and one of the best I've heard from a pair of wireless headphones.
Then there's the noise-canceling, which continues to be very good. I did face some minor quirks with it but overall the feature works outstandingly well and is one of, if not the best in the industry.
The WH-1000XM4 are also extremely comfortable headphones. This is something that matters a lot to me, almost as much as sound quality, so I'm always elated when headphones get this right. Sure, they are not ideal for hot weather but everywhere else you should be fine.
As for downsides, the microphone quality was a bit of a miss. For a premium pair of wireless headphones, I expected better audio quality from the mic. The other disappointment is Sony's continued reliance on touch gestures for controlling almost everything on the headphones. The gestures are unreliable, awkward to use, and present no advantages over physical buttons.
The final bit of complaint is regarding battery life. While not poor by any means, it does miss Sony's target by a notable margin. Battery life is something Sony headphones are generally great at and I expected to see better in this regard. Not only do these headphones claim the same figure as the previous generation model, they also fall short of that target.
It's tempting to give the WH-1000XM4 a hard time due to their stature. After all, many do consider these as the best wireless headphones on the market and they also cost a pretty penny. While I wouldn't go as far as calling them the best, I will say that the WH-1000XM4 are a very, very good pair of headphones and that you should probably buy them if noise-cancellation, wireless audio, and sound quality are your priorities, in that order.
Pros
Comfortable
Great active noise-cancellation
Great sound quality
Multi-device pairing and wear detection
Cons
Average microphone quality
Clumsy touch controls
Underwhelming battery life
No aptX HD